Controversy Sparks over Ford Marshall Battery Plant


Recap: Ford Marshall Battery Plant's Anticipated 42 GWh Annual Production
In February this year, Ford announced plans. They will spend $3.5 billion. This money is for ford marshall battery plant. They will use battery tech from CATL, a leading battery company. The tech is called Lithium Iron Phosphate CTP. The plant will make 35 GWh of batteries at first. It will start in 2026.
CATL confirmed it does not own the plant. It is only giving Ford a license for its tech. CATL will help build and run the plant. Some equipment will come from China.
In May, Ford said more. They expect the plant to make 42 GWh of batteries each year once fully running.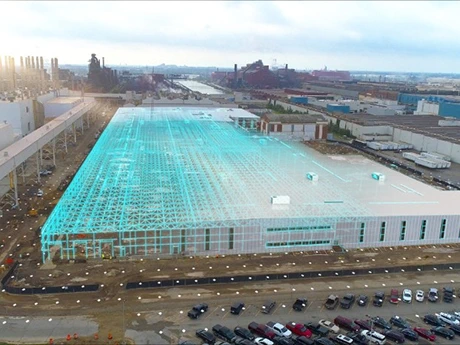 Ford Marshall Battery Plant: Recent Concerns Raised by US Representatives
On July 22, there were reports. They came from Reuters and other media. US Representatives Jason Smith and Mike Gallagher wrote a letter. They want Ford to answer questions. These are about the deal with CATL, CATL's link to forced labor, and if jobs created will go to China.
The two Representatives accused Ford. They said the Ford Marshall battery plant promised 2500 jobs. But hundreds of these will be filled by CATL's Chinese staff. They will install and maintain the equipment. These Chinese staff will work until 2038.
The two Chairs said, "We are worried. This deal may not help US battery tech grow. Instead, it brings Chinese tech, materials, and staff to the US. It gets tax breaks from licensing the tech. Money goes back to CATL."
Also, they want Ford to give documents and messages. These include the license deal and related papers between Ford and CATL. They also want messages between Ford and the Biden government about the deal and possible tax breaks.
Ford replied, "We got the letter. We will respond." They said, "Ford will own and run the plant in the US. We are not building a battery plant elsewhere like our rivals, or just buying batteries from China." They are waiting for guidance from the US Treasury. They want to make sure the deal follows the rules.
Ford also said, "Yes, there will be some CATL tech experts at the factory. But they will not be part of the 2500 new jobs from this project."
CATL responded. They have seen the news. The project with Ford is going well.
In 2022, US Congress passed a bill. It gives $430 billion in total subsidies. It started in April this year. The bill says, if any electric car battery parts are made or put together by a "foreign entity", consumers won't get tax breaks for buying the car in the future.
In fact, Ford is spending $3.5 billion on a project. It plans to make up to 42 GWh of lithium iron phosphate batteries. This is happening after the US passed a bill. Ford is paying for the battery plant. They are just getting a license for the battery tech from CATL.