Marine Lithium Battery
Why Choosing MANLY Marine Lithium Battery?
Marine lithium battery must excel in deep cycling, suit dual-purpose needs, and offer maintenance-free designs. MANLY Battery, a premier manufacturer with over a decade of excellence, delivers on these requirements. Their deep-cycle marine batteries, produced at a remarkable scale of 6MWh daily, ensure longevity without compromising on quality. MANLY offers versatile, customizable options, including dual-purpose batteries, tailored to your boat's specifications. Their maintenance-free batteries simplify upkeep, backed by global certifications like UN38.3, IEC62133, UL, and CE, guaranteeing reliability. Our commitment extends to a 10-year warranty, showcasing their dedication to durability. Additionally, these batteries are designed to withstand vibrations, shocks, and harsh marine conditions. Their lithium batteries excel in rapid charging and boast an impressive 98% energy efficiency rate, outperforming traditional lead-acid batteries. With safety features, compatibility, and size options, MANLY Battery offers a comprehensive solution for marine energy needs.
Follow a manual added link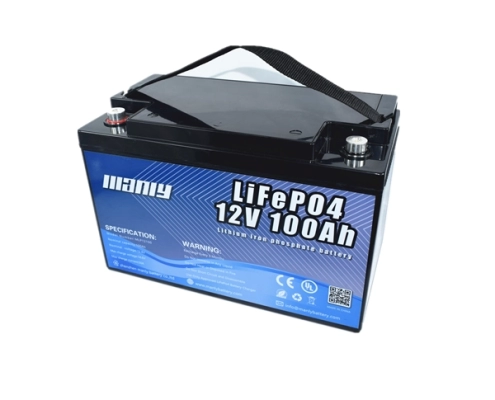 12V 100Ah Marine Lithium Battery
Experience the enduring power of the 12V 100Ah LiFePO4 marine battery, designed to propel your marine adventures beyond the horizon. With a staggering lifespan of over 8000 cycles, this battery is built to last. Engineered with safety in mind, it features comprehensive protective measures including short circuit, overcharge, and over-discharge safeguards. The integration of a balanced circuit ensures stability and longevity. Flexibility is at your fingertips, allowing the connection of multiple units in series or parallel to match your energy demands. Complete with overvoltage and overcurrent protection, this marine battery stands as a guardian of durability and reliability on the open seas.
Follow a manual added link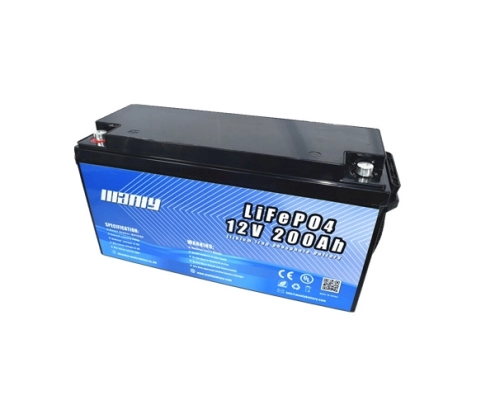 12V 200Ah Marine Lithium Battery
Set sail with confidence using the robust 12V 200Ah LiFePO4 marine battery, a bastion of safety and enduring power for any maritime application. Constructed with premium LiFePO4 cells, it promises exceptional safety and resilience. This battery comes customizable with a smart BMS, offering meticulous cell monitoring and balancing for ultimate protection. Designed for seamless compatibility, the BMS aligns perfectly with renowned inverter brands such as Growatt, Goode, Deye, Luxpower, and SRNE. Engineered to be tough, it withstands violent impacts without the risks of explosion or fire, ensuring that your voyages are powered safely and reliably, mile after nautical mile.
Follow a manual added link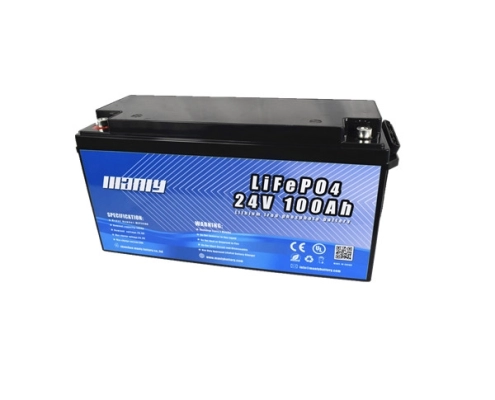 24V 100Ah Marine Lithium Battery
Discover the power of efficiency with the 24V 100Ah LiFePO4 marine battery, a game-changer in marine energy solutions. Boasting an outstanding energy efficiency of 95%, this battery far outstrips the conventional 70% efficiency of lead-acid counterparts, ensuring that more of your input energy is effectively converted into usable power. Say goodbye to the slow, energy-sapping final charge stages of lead-acid batteries; the LiFePO4 maintains a high efficiency even up to full charge, enabling rapid charging that's not only quicker but also significantly more energy-efficient. Embrace the superior performance and environmental benefit of a battery that charges fully, faster, and with less wasted energy—ideal for the eco-conscious mariner.
Follow a manual added link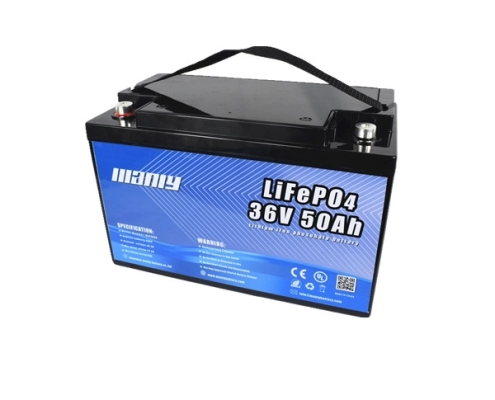 36V 50Ah Lithium Marine Battery
Power your marine journey with the versatile 36V 50Ah LiFePO4 battery, tailored for those who demand flexibility and safety. Engineered to be linked seamlessly, these batteries can be combined to achieve capacities of 100Ah, 150Ah, 200Ah, or even 250Ah, adapting effortlessly to your power needs. Packed with an array of safety features, each MANLY battery comes with a suite of certifications, including UN38.3, IEC62133, UL, and CE, ensuring global standards compliance and peace of mind. Offering a convenient drop-in replacement for lead-acid batteries, it boasts plug-and-play functionality that simplifies installation and enhances your marine experience with reliable, scalable power.
Follow a manual added link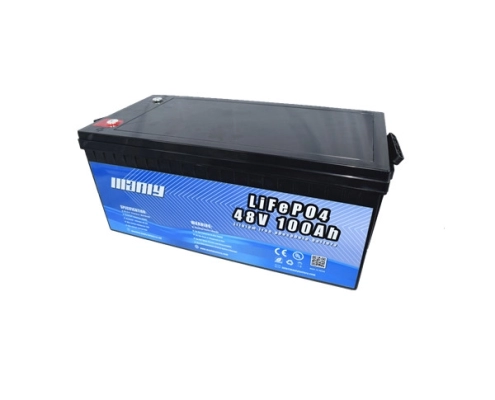 48V 100Ah Lithium Marine Battery
Navigate the waters with the power and reliability of the 48V 100Ah LiFePO4 marine battery, a dual-purpose dynamo designed for the rigorous demands of the marine environment. With the ability to link multiple batteries for a formidable 200Ah or 300Ah configuration, it provides an expansive range of power options along with a robust suite of safety features. Far surpassing SLA and other lithium batteries in endurance, this unit thrives in extreme conditions, from chilling colds of -20°F to blistering highs of +150°F. The intelligent BMS safeguards against extreme temperatures, ensuring operational integrity with high-temperature cut-offs. Trust in the resilience of MANLY LiFePO4 batteries, optimized for performance across a broad temperature spectrum, ensuring your voyage is powered by excellence in any climate.
How Long Do Lithium Marine Batteries Last?
Marine batteries are a critical component for any boater, providing the necessary power for a variety of onboard functions and ensuring reliability out on the water. The lifespan of these batteries varies significantly depending on their type, use, care, and storage conditions. Traditional lead-acid batteries may last anywhere from 2 to 5 years, requiring regular maintenance such as electrolyte level checks and terminal cleaning. They are also susceptible to environmental harm and can be dangerous due to toxic leaks.
In contrast, lithium LiFePO4 batteries offer a maintenance-free alternative with no toxic chemicals and a much longer lifespan, typically ranging from 8 to 10 years or more. These batteries can handle thousands of charge cycles and are less affected by deep discharges, although it's still recommended to maintain an 80% discharge level for optimum health.
Proper storage is crucial for all marine batteries, ideally at temperatures around 59°F (15°C) and away from extremes. Regular cleaning and appropriate charging practices, avoiding overcharging or undercharging, are also important. For lead-acid types, a trickle charger is advisable, while LiFePO4 batteries benefit from a built-in BMS to prevent charging issues.
When it comes to choosing the right marine battery, lithium stands out for its durability, efficiency, light weight, and eco-friendliness, despite a higher initial cost. Ultimately, upgrading to lithium can provide long-term savings and convenience for boat owners.
Stay Updated On Lithium Marine Battery Subscribe to our Newsletter!