Norwegian Equinor acquires 45% of Norker Power, a British battery energy storage developer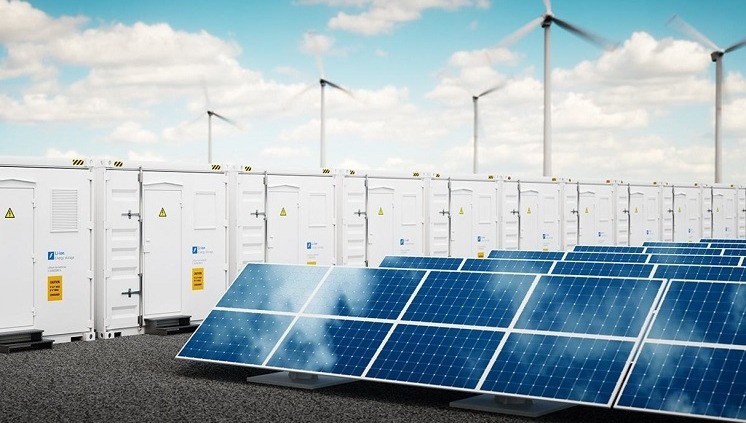 Norwegian oil and gas giant Equinor recently announced that it has acquired a 45% stake in Norker Power, a UK utility-scale developer of energy storage systems and grid services.
In addition to acquiring the company's equity, the two companies have reached an agreement on a strategic cooperation, which will give Equinor the opportunity to directly participate in the energy storage project being deployed by Norker Power.
Equinor said that it hopes to meet the increasing and stable demand of the electric power industry by deploying battery energy storage systems and to profit from it. In addition, the deployment of battery energy storage systems in the UK's existing offshore wind power asset portfolio can increase returns.
Olav Kolbeinstveit, Senior Vice President of Electricity and Marketing of Equinor's Renewable Energy Division, said: "Large battery energy storage systems can be charged when renewable energy is sufficient and discharged during peak power demand. This will enable companies to balance the market around , The need to stabilize the grid and improve supply security to build profitable services. The deployment of battery energy storage systems can enable the UK to make fuller use of renewable energy power."
Noriker Power has developed and deployed battery energy storage systems with a total installed capacity of 250MW or more in the UK, and plans to deploy battery energy storage systems of 500MW or more, hybrid energy and stable grid service projects.
Noriker Power, headquartered in Gloucester, UK, will use Equinor's investment to enhance its project development platform. These include engineering development, control system innovation and algorithm optimization.
Equinor will buy the shares currently held by Gresham House, a British asset management and investment group, and Gresham House Energy Storage Fund, which is listed on the London Stock Exchange. The two companies jointly own 15% of Norker Power's shares. Gresham House initially acquired a 5% stake in the battery energy storage developer in August 2019.
Gresham House also acquired a ByersBrae battery energy storage project with an installed capacity of 30MW from Norker Power in April this year, with a total value of £15.6 million (US$20.6 million).
https://manlybattery.com/wp-content/uploads/2021/12/Energy-storage-1.jpg
429
746
administrator
https://manlybattery.com/wp-content/uploads/2023/10/MANLY.png
administrator
2021-12-16 03:57:22
2022-11-23 02:34:05
Norwegian Equinor acquires 45% of Norker Power, a British battery energy storage developer