SMC Global Power plans to deploy 1GW battery energy storage project in 2022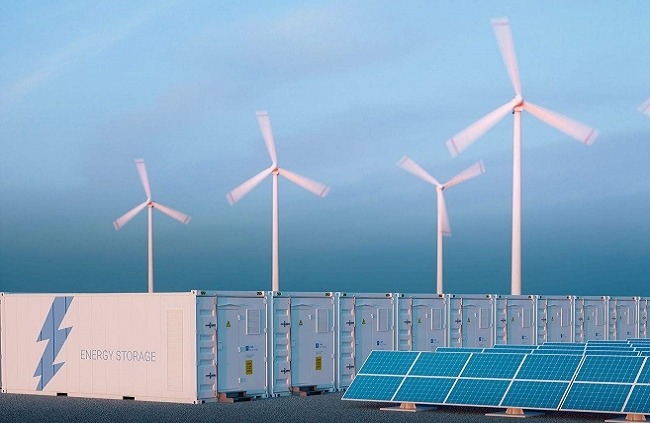 According to reports, SMC Global Power, the energy business subsidiary of the Philippine conglomerate San Miguel Corp (SMC), said a few days ago that it will start operating a 690MW battery energy storage project at the beginning of this year. The company expects to deploy 31 battery energy storage systems in 2022, with a cumulative installed capacity of 1GW.
SMC Global Power began to deploy battery energy storage systems last year, when the company revealed that several battery energy storage projects across the Philippines were about to be completed. The company also announced that it will deploy 31 battery energy storage systems by the end of 2022, not only to provide power reliability and frequency control services, but also to integrate 3GW of intermittent renewable energy.
Ramon See Ang, president of SMC, said at the time that the company will deploy solar + energy storage projects in 10 locations in the Philippines, and these projects are scheduled to start operations in 2022.
Although the progress of these solar + energy storage projects has not been updated since then, several large battery energy storage projects owned by SMC have been connected to the grid. The energy storage system integrator Fluence, a joint venture between Siemens and AES, said last year that the company has commissioned two 20MW/20MWh battery storage systems in the 470MW/470MWh energy storage combination that it signed with SMC Global Power to supply and maintain. Can project. The installed capacity of these battery energy storage projects deployed by the company ranges from 20MW to 60MW. The energy storage portfolio purchased and deployed by Fluence for SMC Global Power will be deployed at 13 sites.
Wärtsilä announced in May 2021 that two battery energy storage projects for SMC Global Power have been put into use. The scales of these two energy storage projects are 20MW/20MW and 40MW/40MW respectively, which are part of the 100MW/100MW system energy storage deployment contract announced by Wärtsilä.
According to a document recently released by SMC Global Power, the company's deployment of battery energy storage projects aims to expand its renewable energy portfolio, including the deployment of solar power generation facilities, liquefied natural gas and hydroelectric power generation facilities to meet the needs of the Philippines for reliable and affordable power generation. The continuous demand for electricity
https://manlybattery.com/wp-content/uploads/2022/01/New-energy-system.jpg
500
650
administrator
https://manlybattery.com/wp-content/uploads/2023/10/MANLY.png
administrator
2022-01-07 08:59:03
2022-11-22 09:13:11
SMC Global Power plans to deploy 1GW battery energy storage project in 2022