Pylon Tech Has Established Its First Overseas Energy Storage Factory In Italy


Thanks to the massive demand in both the power and energy storage sectors, not only have battery manufacturers like CATL, Guoxuan, Honeycomb, and Billion Wei started to go global, but also many leading energy storage companies have begun to accelerate the localization of overseas production.
Especially in the last two years, the overseas residential energy storage market has been incredibly hot. The manufacturers have been making a fortune, which further drives these companies to globalize their operations.
On May 18, Pylon Tech announced that its wholly-owned subsidiary, Pylon Technologies Europe Holding B.V., will jointly invest with Italian company Energy S.p.A. to build an energy storage factory. This factory will be used to manufacture Pylon Tech's energy storage products and will be the company's first overseas energy storage factory.
The energy storage factory will be located in Sant'Angelo di Piove di Sacco (PD), Italy, and will be established by the joint venture company Pylon LiFeEU S.r.l. Both parties will leverage their strengths to create more competitive energy storage products and solutions. This will provide more stable services for the European market, achieving mutual benefit and win-win.
Pylon Tech delivered its first energy storage system in 2013. Up to now, it has delivered over one million sets worldwide. The construction of this overseas factory signifies the beginning of Pylon Tech's local production in Europe. It also marks another milestone in the company's rapid development.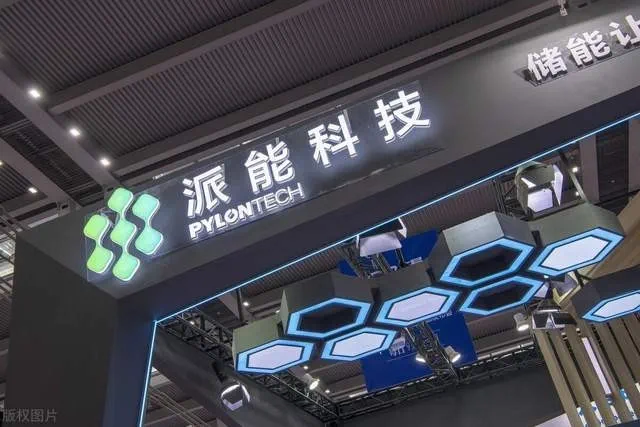 Profitability in the Energy Storage Market:Pylon Tech's Success
Pylon Tech has made substantial profits. As per global energy storage market demand, research data shows that in 2022, global energy storage lithium battery shipments exceeded 150GWh. This number is expected to exceed 570GWh by 2025 and reach 1430GWh by 2030, forming a second trillion-level track for lithium batteries. In 2022, residential energy storage shipments were 33GWh.
As one of the earliest domestic companies to set up overseas residential energy storage, Pylon Tech has benefitted from the booming market demand in the last two years. The company's revenue in 2022 was 6.013 billion yuan, and its first-quarter revenue in 2023 was 1.841 billion yuan. Its net profit has tripled year on year.
To seize the opportunity in the energy storage sector, Pylon Tech has significantly stepped up its expansion efforts. Considering its previous expansion actions, the newly planned overseas energy storage factory will likely include cell manufacturing capacity.
Currently, Pylon Tech has advanced manufacturing bases in Shanghai, Jiangsu, Hubei, and Anhui. As of the end of 2022, the company had formed an annual production capacity of 7GWh for battery cells and 8.5GWh for systems.
In 2022, Pylon Tech landed a 10GWh lithium battery R&D manufacturing base project in Anhui through a targeted additional issuance project. In January 2023, Pylon Tech completed a 5 billion yuan targeted additional issuance, accelerating capacity expansion and R&D investment.
The 10GWh lithium battery R&D manufacturing base currently being built in Feiwest is expected to have a total investment of 5 billion yuan. Once completed, it will serve as the headquarters of Anhui Pylon and will be the site with the most comprehensive processes and largest capacity for Pylon Tech.
Based on current related capacity planning, it is expected to form an 18GWh cell and system production capacity and 4GWh high voltage system development integration capacity by 2025.
On the product side, Pylon Tech's energy storage battery system is mainly based on soft-packed lithium iron phosphate batteries. The company's soft-packed product output in 2022 was 4032.40MWh, an increase of 136.34% year on year; the sales volume of soft-packed products was 3531.32MWh, an increase of 129.47% year on year.
Last year, Pylon Tech also started to manufacture and sell cylindrical batteries based on its previous soft pack batteries. Meanwhile, the development of Pylon Tech's large-capacity, high-rate series of soft pack batteries has entered the pilot development stage. The development of ultra-large capacity long-life power storage aluminum shell batteries is ready for mass production.
Furthermore, Pylon Tech has shown significant interest in sodium batteries. According to their annual report, their layered oxide-based sodium-ion battery project has entered the pilot production stage.
On March 4, Pylon Tech disclosed its subsidiary's project plan, aiming to build a 1GWh sodium-ion battery project with a total investment of 220 million yuan. It is said that their sodium-ion battery products are planned to be demonstrated in residential and commercial energy storage products this year.
On the market side, overseas markets are the main source of revenue for Pylon Tech. Their residential energy storage systems have been commercially used in mature markets in countries like Australia, the UK, Germany, the Netherlands, Italy, France, etc., becoming one of the main suppliers of residential storage lithium batteries in Europe and Australia.
Meanwhile, Pylon Tech is actively advancing its market layout in Japan and the United States, deepening cooperation with internationally renowned power manufacturers.
The company has established stable cooperation with many well-known large overseas integrators, such as Sonnen, a leading European energy storage system integrator, and Segen, a leading provider of photovoltaic products in the UK. This stable sales channel is actively preparing for the subsequent release of larger capacity.
In addition to the residential energy storage market, Pylon Tech is also actively expanding into markets such as grid energy storage, ships, motorhomes, and mobile power sources.
With the increase in future energy storage application scenarios and the industry demand growing exponentially, the residential energy storage market has tremendous potential. Considering the company's significant advantages in channels and products, combined with the acceleration of capacity release, the company's business is expected to maintain high-speed growth in the future.

Chilling European Household Savings Market Faces Intensifying Competition
In 2022, due to the European energy crisis, electricity prices surged. The economic feasibility of European residential photovoltaic storage (PV storage) systems was acknowledged, triggering explosive growth in demand. However, in 2023, the European residential storage market seems to be "shrinking" compared to last year.
On one hand, thanks to ample natural gas reserves and warm winter weather, European residential electricity prices by April 2023 had passed their peak phase. As energy prices fell, the economic appeal of residential PV storage systems diminished. Consequently, downstream demand decreased, slowing the growth rate of the residential storage market.
On the other hand, some economic stimulus policies in European countries favor the new energy market. This year, with the reduction or cancellation of subsidy policies, certain markets that have been stimulated by these subsidies are likely to shrink.
For instance, Italy, spurred by favorable policies, added more residential storage capacity in 2022 than Germany, taking the top spot in Europe. But in February 2023, a new decree delayed the planned phasing out of a 110% super-subsidy for individual households from March to the end of September. This reduction in credit support may slow down this niche market.
Industry insiders state that while residential storage companies still maintained relatively fast growth in the first quarter, the listed companies' Q1 performance corresponds to Q4 shipments from the previous year. The chilling effect on the market may manifest in the semi-annual reports.
We anticipate that the high prosperity of the European residential storage market still requires more national policy support. The overall market demand growth rate may slow down in 2023, and the performance in the first half of the year is yet to be observed.
Apart from the market cooling down, another notable change in the European residential storage market is intensified industry competition. 2022 marked a window of opportunity for energy storage development, attracting various resources to step into the energy storage industry.
From the perspective of cell manufacturers, there are over 5,000 energy storage battery-related companies in China, according to incomplete statistics. Many of these companies have products involved in the residential storage market, covering soft-pack, cylindrical, and prismatic types.
As more domestic battery companies expand into the overseas residential storage market, coupled with the local advantages of European and American brands, the supply chain pattern of the residential storage market will be impacted. Battery companies will inevitably have to diversify channels, develop diverse products, improve product competitiveness, and optimize product costs to deal with industry competition risks.
In the competition for product cost, one battery company executive said, "This year, the entire market, including the business end, has very high requirements for battery cost reduction, especially with the significant reduction in lithium carbonate prices."
For example, Pylon Tech plans to strengthen its market development in domestic new energy power generation, grid side, and user side areas. They aim to maintain rapid growth in product sales and try out new niche areas with new products like sodium-ion batteries and large-capacity long-life aluminum shell batteries.
Large-scale storage is expected to take over the trend of overseas residential storage in 2023. It's anticipated that large-scale installations domestically and abroad will begin on a large scale. Currently, the domestic large-scale storage market is in the tendering phase in the first quarter and will enter the delivery phase in the second quarter. Large-capacity, long-life, prismatic energy storage batteries are in high demand.
Additionally, the global residential storage penetration rate still has much room to grow. More and more energy storage manufacturers are moving from Europe to other regions, exhibiting a blooming trend. Among these, the United States, Japan, Australia, and South Africa are important target areas.