Range of 1300 Kilometers! Porsche Bets on New Lithium Battery


Recently, according to reports from Carscoops, Porsche plans to manufacture electric cars with a range exceeding 807 miles (about 1300 kilometers) in the midterm. Interestingly, these electric cars will be equipped with lithium batteries, not solid-state batteries.
So, how will Porsche accomplish this battery technology feat? Carscoops reports suggest that Porsche believes one approach lies in optimizing anode materials.
Currently, Porsche is developing silicon anode materials. This development would allow the energy storage density of the battery to be increased tenfold. In addition, it would equip the battery with fast charging capabilities, allowing it to go from 5% to 80% charge within 15 minutes.
However, there is a clear problem with this silicon anode material. It can expand by 300% when absorbing lithium, directly affecting the lifespan of the battery. To address this, Porsche is now researching anode materials with as much as 80% silicon content. Simultaneously, they're increasing the nickel content in the cathode materials to achieve a higher charging capacity.
In addition, the report also mentions that Porsche is developing advanced solid-state batteries with an energy density 50% higher.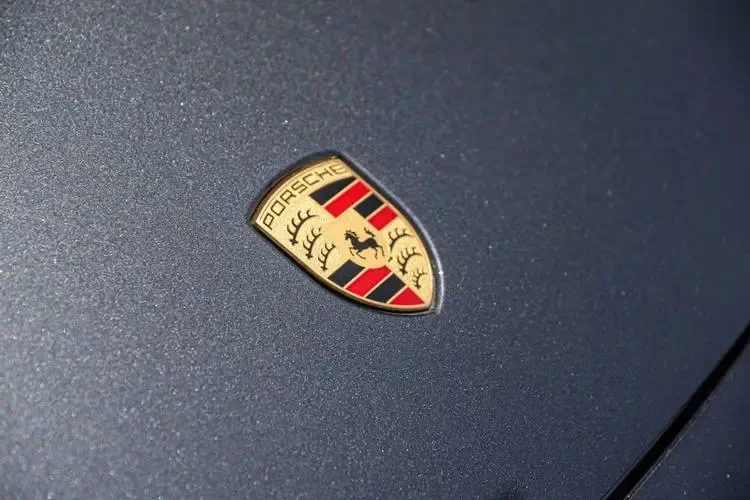 Porsche's Lithium Battery Technology Reserves
A look at Porsche's battery technology arsenal shows that it follows two major paths: high-silicon anode lithium batteries and solid-state batteries. The goal is to achieve high energy density and ultra-fast charging to meet the demand for ultra-high range. However, this raises issues. The higher the range, the greater the weight and cost of the battery. This is a common research and development direction for battery companies and car companies, that is, how to achieve higher ranges without increasing costs and weight.
One thing to note is that Porsche is known as the world's most profitable luxury car company. This fact directly means that it can bear relatively high research and development, and manufacturing costs.
According to official Porsche data, in the first quarter of 2023, it achieved a business revenue of 10.1 billion euros, an increase of 25.5% year-on-year; a sales profit of 1.84 billion euros, an increase of 25.4% year-on-year; and a net cash flow of 1.43 billion euros from car operations, a significant increase of 83.6% year-on-year.
In view of the battery technology roadmap, Porsche has already started making investment arrangements.
In the area of high-silicon anode lithium batteries, Porsche participated in the Series C funding round of the US lithium silicon battery developer Group14 Technologies last May. They invested $100 million for the production of silicon anode materials.
Data reveals that Group14 was spun off from EnerG2, a company that develops and manufactures carbon materials. In 2019, Group14 conducted a Series A funding round, raising $18 million. The investors included CATL, Showa Denko of Japan, Cabot, and BASF.
Currently, Group14 owns two independent factories. One is the first battery material manufacturing factory that started in April 2021, and the other, according to CEO Rick Luebbe, will be built in Eastern Washington State. This second factory will be partly funded by the Series C investment.
Porsche has already arranged where Group14's silicon anode materials will go—Group14 will supply products to the Cellforce Group. The Cellforce Group is a joint venture company established by Porsche and Customcells Holding, a German specialty battery manufacturer, in 2021. The company plans to develop and produce high-performance batteries using silicon anodes for small-series production, racing cars, and high-performance vehicles in the future.
In terms of solid-state batteries, Volkswagen Group, Porsche's parent company, has been investing in the solid-state battery manufacturer QuantumScape since 2018, becoming its largest shareholder. QuantumScape announced in December 2020 that it had solved the technical problems of solid-state batteries with an energy density exceeding 1000 Wh/L and plans to begin mass production of solid-state batteries between 2024 and 2025. Volkswagen Group plans to use these batteries in its models.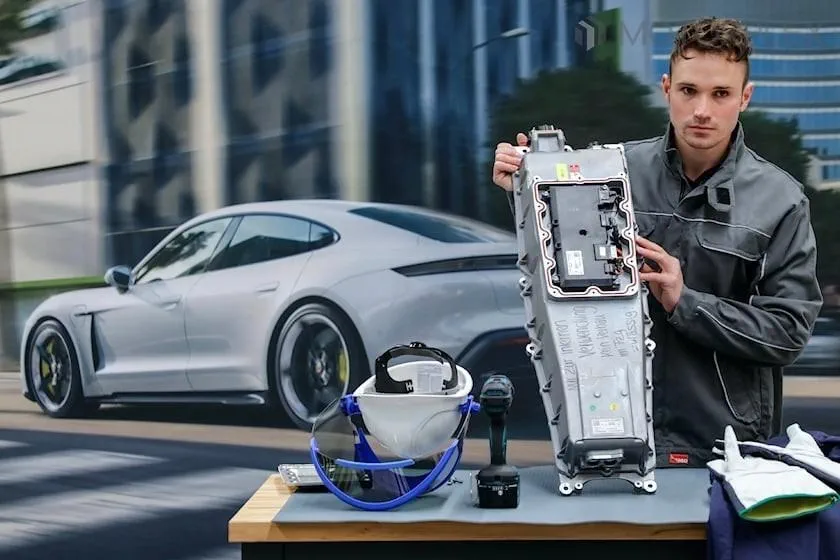 Other Automakers Take a Lead in Battery Technology
On the two battery technology routes that Porsche is betting on, other car companies have also made arrangements, and their application time may be ahead of Porsche.
On July 22, 2021, Sajjad Khan, the CTO of Mercedes-Benz, stated that the next-generation power batteries would adjust the chemical composition according to the customer needs of different markets. They will cooperate with battery material companies such as Sila Nano to increase the battery energy density to 900Wh/L through silicon-based anode technology. Mercedes-Benz plans to strengthen its cooperation with partners to further promote high-silicon anode technology.
Sila Nano is a startup based in California, founded by a former Tesla engineer, with Mercedes-Benz participating in its investment.
In May 2022, it was reported that Mercedes-Benz will start using a new high-energy-density battery with a silicon-based anode in its G-Class starting from 2025. This battery has an energy density that is 20-40% higher than currently available similar batteries. According to insiders, this battery is provided by CATL, and the anode materials come from Sila Nano.
The latest news is that Sila Nano's silicon-based anode materials and titanium silicon batteries will begin mass production this year, and the supporting battery for the soon-to-be-released Mercedes-Benz EQG G will be the first to use the new battery materials.
Research and development of solid-state batteries is accelerating worldwide. China, Japan, South Korea, and Europe and the United States have clear indicators and expectations for solid-state batteries, as well as national-level plans.
In February of this year, Nissan said it would manufacture the first batch of solid-state batteries, which are fluid-free and relatively low-cost, in 2025 and plans to produce a new electric vehicle powered by solid-state batteries in 2028.
Toyota currently holds the most patents for all-solid-state batteries in the world. It plans to mass-produce all-solid-state batteries on a small scale before 2025 and aim for stable mass production by 2030.
China is unique in that it is the only country in the world that has chosen a hybrid solid-liquid electrolyte route using oxide and polymer compounds. Currently, Weilan New Energy, Qingtao Energy, Zhejiang Fengli, and Huineng Technology are the four leading solid-state battery companies that have entered the mass production stage and the process of new financing for listing.
Weilan New Energy successfully mass-produced a vehicle-grade solid-state battery product with 360Wh/kg in November last year. This can enable an electric vehicle to achieve a range of 1000km on a single charge. Recently, the latest change and expansion announcement directory of the Ministry of Industry and Information Technology showed that three NIO models will begin to use semi-solid batteries, and all three models have added Weilan New Energy as a battery supplier.
Qingtao Energy was the first to industrialize solid-state lithium batteries in 2018, and built the first solid-state lithium battery production line in the country. It has a diversified product system, including first-generation semi-solid batteries (liquid content between 5% -15%, energy density is 240-420wh/kg), second-generation quasi-solid batteries (liquid content less than 5%, energy density is 400-500wh/kg), and third-generation all-solid-state batteries (no liquid, energy density is over 500wh/kg). The third-generation all-solid-state battery has completed laboratory stage verification and is currently working on production line design and process development.
Zhejiang Fengli is a subsidiary of Ganfeng Lithium, mainly responsible for the R&D and market promotion of solid-state battery products. On May 19, the investor research record of Ganfeng Lithium stated that the company's first-generation hybrid solid-liquid battery has begun mass production, and the energy density can reach 260Wh/kg or more. The current design capacity is 4GWh per year and is undergoing capacity ramp-up. The second-generation hybrid solid-state battery uses metallic lithium as the anode, and the energy density can reach over 400Wh/Kg. The safety performance fully meets the requirements of the vehicle, and the cycle performance of the R&D sample battery has met the requirements of the vehicle company.
In 2022, Ganfeng Lithium's hybrid solid-liquid battery was delivered to the Dongfeng E70 electric car. In addition, the pure electric SUV Seres-5, which is equipped with Ganfeng Lithium's ternary hybrid solid-liquid battery, is planned to be launched in 2023.
Huineng Technology began producing solid-state batteries in 2017. The current products include silicon anode solid-state batteries, metallic lithium anode solid-state batteries, and solid-state batteries based on bipolar technology.
The G1 factory located in Taoyuan, Taiwan, has an annual production capacity of 40GWh, mainly used for consumer electronics and wearable electronic products. The G2 factory currently under construction will produce solid-state power batteries for electric vehicles. On May 13, according to a French media report, Huineng Technology plans to invest 5.2 billion euros to build a new battery super factory in Dunkirk in northern France. Moreover, Huineng Technology has reached cooperation agreements with Mercedes-Benz, NIO, and Skywell Auto.