Q1 Power Battery Data: LG Leads, CATL Follows


Q1 2023 Global (ex-China) Power Battery Installations
On May 8th, SNE Research released the latest data. In the first quarter of 2023, the global (excluding China) power battery installation reached 64.2GWh, a year-on-year increase of 45.3%. LGES continued to outperform CATL (Contemporary Amperex Technology Limited), ranking first.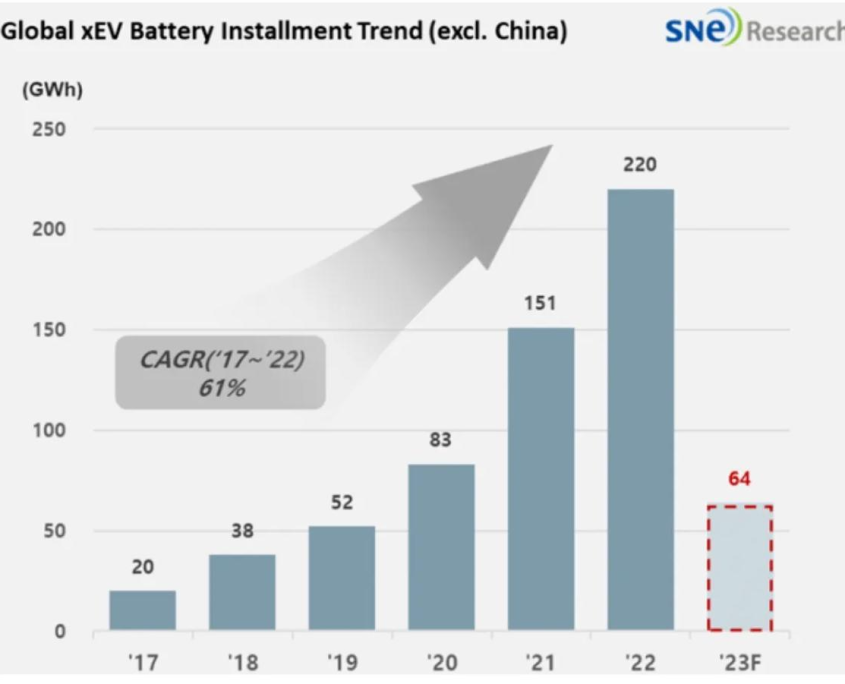 Three South Korean power companies entered the top five in the global (excluding China) ranking in the first quarter. LG Energy Solutions led with a year-on-year growth rate of 38.8% (18.0GWh). Following closely were SK-On with 4.6% (7.0GWh) and Samsung SDI with 54.4% (6.5GWh), ranking fourth and fifth respectively. CATL, a Chinese company, ranked second in non-Chinese markets, achieving a very high growth rate of 79.6% (15.6GWh). The market share of the three South Korean companies was 49.0%, down 5 percentage points from the previous year, but the installed capacity of batteries increased. This was mainly due to strong sales of vehicles equipped with batteries from these companies.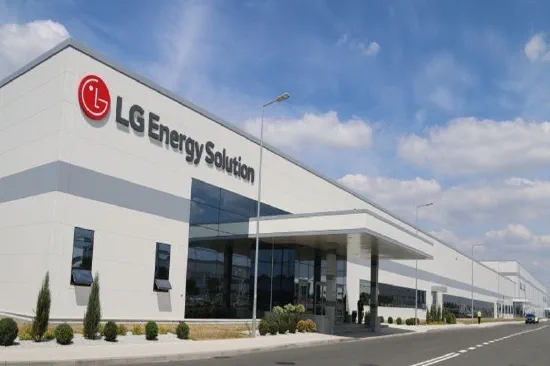 The growth in sales of Tesla Model 3/Y, Volkswagen ID.3/4, and Ford Mustang Mach-E stimulated the growth of LG Energy Solutions' battery installations. Hyundai IONIQ 5 and Kia EV6's popularity in the global market led to high growth for SK-On. Samsung SDI achieved growth in battery installations thanks to the sales of BMW i4, iX, Fiat 500, and Rivian R1T/S.
Panasonic, one of Tesla's main battery suppliers, saw growth in its battery installations driven by sales of Tesla Model 3/Y and Toyota bZ4X in the North American market.
Including CATL, a number of Chinese power companies are also showing high growth in non-Chinese markets and are gradually expanding their global market share beyond the domestic market in China.
CATL ranked second in non-Chinese markets, thanks to strong sales of Tesla Model 3 (mainly including sales exported from China to Europe, North America, and Asia), Volvo C40/XC40 Recharge, Kia Niro, and MG-4. It is understood that CATL's batteries will be used in Hyundai's new Kona electric model, and its market share in non-Chinese markets is expected to further expand.
BYD achieved the highest growth rate among the top 10, and its market share in Asia and Oceania is rapidly increasing, showing growth momentum in the European market. The sales growth of BYD in the global market from 2022 to 2023 is its biggest highlight.
At present, BYD's new energy vehicles have entered 43 countries and regions including Japan, Germany, Australia, and Brazil. In 2023, BYD continues to accelerate its expansion in the global market. In January, it announced plans to capture 40% of the Indian electric market. In the first two months of this year, BYD achieved nearly half of last year's total overseas sales, with a cumulative sales volume reaching 25,400 units, showing strong export growth.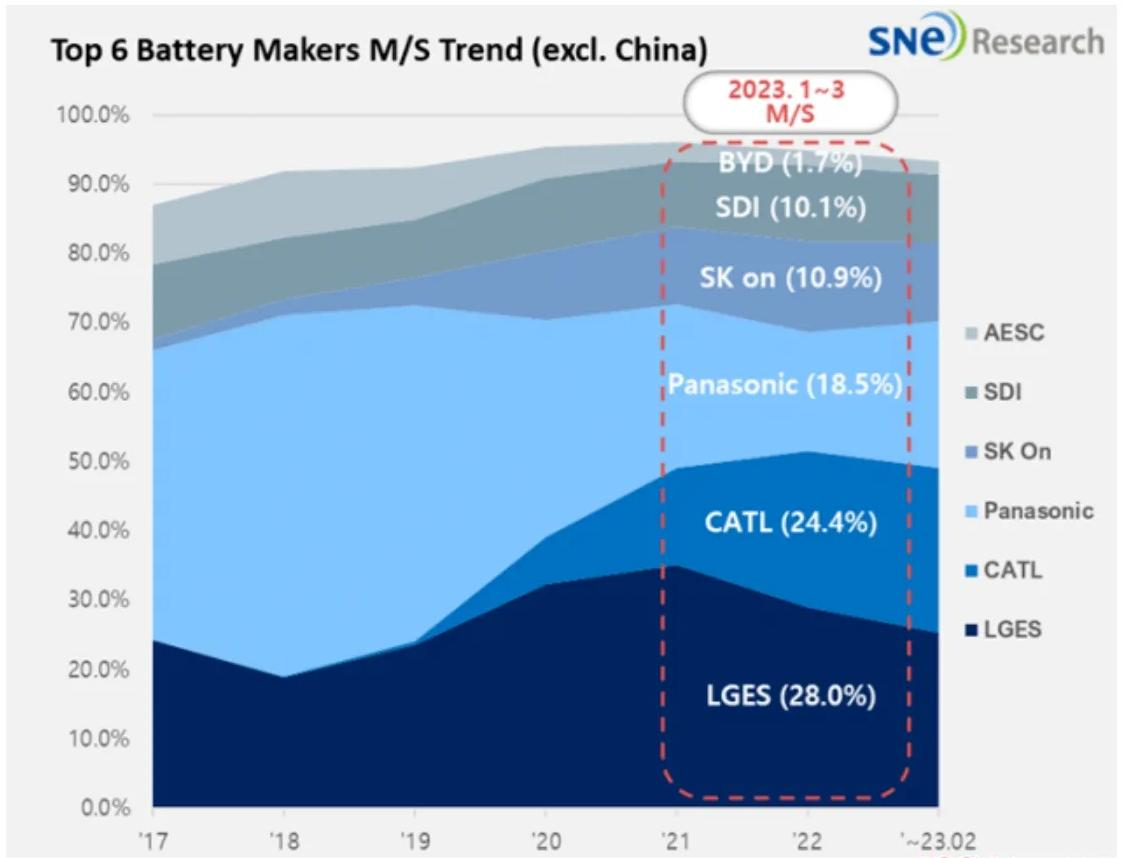 In 2023, Firms Like CATL Are Growing Their Power Battery Market Share
After 2022, LG Energy Solutions continued to hold the top position in non-Chinese markets in 2023. However, Chinese companies, including CATL, are rapidly expanding their market share.
Starting from 2021, CATL began to accelerate its expansion in overseas markets. Looking at the overseas market share of major power battery companies, CATL primarily eroded the market share of LGES and Panasonic.
Since 2018, Panasonic's overseas market share has been continuously declining, and only in 2023 did it start to slow down this decline. Meanwhile, LGES, after taking a portion of Panasonic's market share, began an ongoing competition with CATL in the non-Chinese power battery market.
Despite predictions that Korean companies will benefit from provisions in the U.S. Inflation Relief Act (IRA) to reduce reliance on Chinese key materials and global production capacity, they are still expected to maintain a leading advantage.
However, on one hand, Chinese power battery companies are actively laying out global production capacity. On the other hand, they may evade relevant regulations in Europe and the U.S. through joint ventures (such as CATL considering a joint venture with Ford to build a factory in the U.S.).
The future direction of the global (excluding China) power battery market still holds significant uncertainty.