Energy Storage: The Shrinking Profitable Pie


When the overseas residential storage market is no longer lucrative, businesses will return to normal operations."
"Talk about the future with enthusiasm, but mention profits with a worried face."
This is the real picture of the domestic new energy electrochemical storage industry. Despite the heat, the lack of economic viability of domestic energy storage systems has been a concern within the industry. The growth in installed capacity driven by new energy storage policies is also regarded by observers as "false prosperity".
However, one segment – the overseas residential energy storage market – has been booming in recent years, making manufacturers a lot of money. This market is not only sizable and economically viable, but also growing quickly and highly profitable, making it the most lucrative piece of the energy storage pie.
"During the pandemic, all my friends who are in the overseas residential storage business have become rich," Li Jie, the overseas market manager of a domestic listed lithium compan said. His company is also actively expanding into the overseas residential storage market.
Residential energy storage, also known as home energy storage, operates like a mini energy storage station, and its operation is not affected by the pressure of city power supply. During off-peak electricity times, the batteries of residential energy storage can charge themselves for use during peak electricity times or power outages.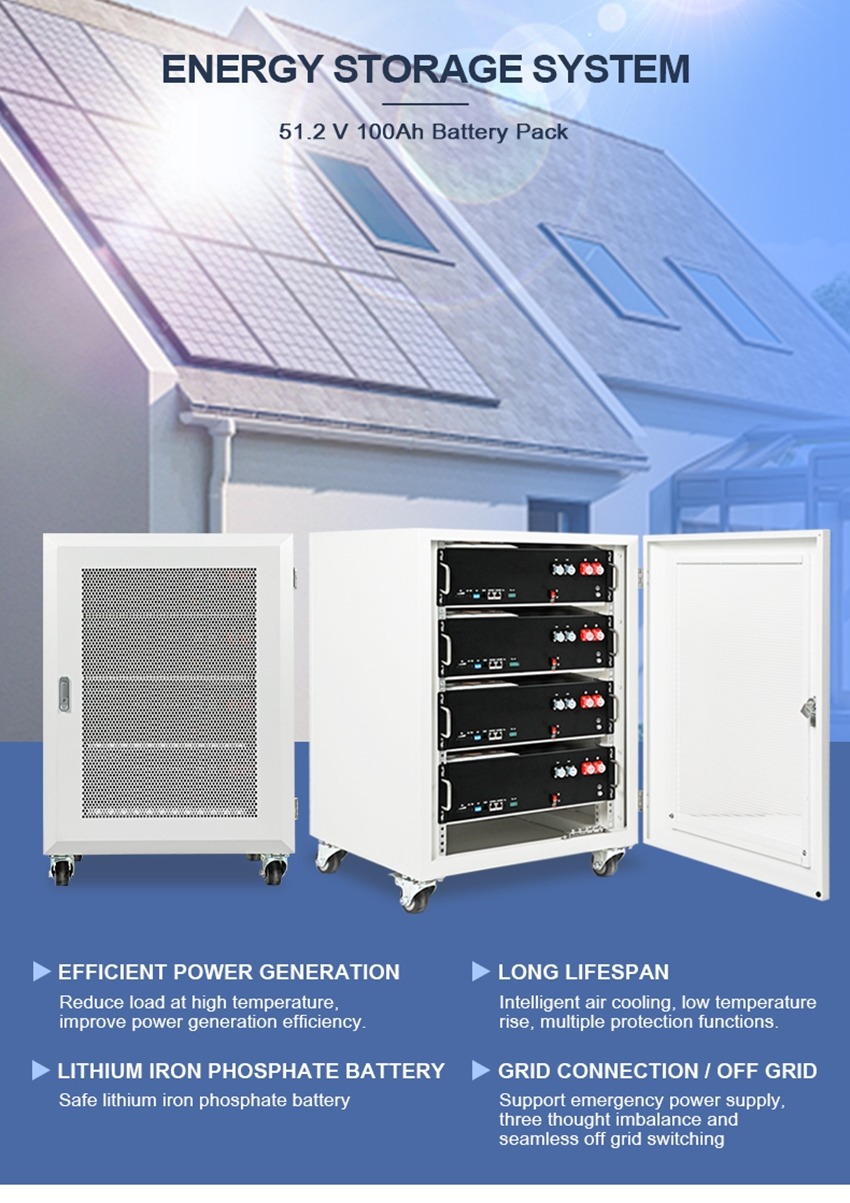 Among the listed companies, leaders in overseas residential storage such as Pylon Technologies experienced revenue growth of 84.14% and 191.55% in 2021 and 2022 respectively. Penghui Energy, a battery company, disclosed that its residential storage revenue increased more than sixfold year-on-year in the first half of last year. PCS leader Tecloman achieved storage PCS revenue of 2.418 billion yuan last year, a more than 3.5-fold increase year-on-year. All of their residential storage businesses achieved multiple growth on a high base, and storage product and PCS suppliers still maintained a net sales profit margin of more than 15%.
Many other players, like Li Jie's company, have flooded into the market. At least a dozen listed companies are currently aggressively expanding their overseas residential storage businesses. Among startups, leading players in portable storage like Zhenghao Technology and Delanminghai are also extending into the overseas residential storage market.
However, as everyone rushes in, "danger" is quietly lurking.
Entering 2023, as European energy prices fall, the economic viability of residential photovoltaic storage systems weakens, downstream demand decreases, and this market is quickly cooling down, with growth significantly slower than before.
According to GGII research statistics, the Q1 2023 domestic residential energy storage market shipment volume was less than 4GWh, performing below expectations.
"We can't expect the overseas residential storage market to continue to grow explosively like last year," Li Zhirong, product director of Kstar said. For businesses, last year was about capturing the market and expanding capacity, but this year will return to a normal pace.
36Kr found that the Q1 performance of listed companies related to residential storage still maintained rapid growth. However, Li Jie pointed out that the Q1 performance of listed companies corresponds to the payment for shipments in Q4 of last year, and the results of the market cooling may be reflected in the Q2 report.
"Last year, everyone was booming, but this year the pressure may come," Li Jie said.
 After the boom, the overseas residential energy storage market cools down
In the past two years, the Russo-Ukrainian war has caused European market electricity prices to repeatedly break historical highs. Under the pressure of living costs, topics such as "#Europeans buying Chinese electric blankets#" and "#1.29 million Chinese electric blankets exported in a month#" have become trending on Weibo.
In addition to electric blankets, energy storage systems have also become a "magic tool" for Europeans to alleviate high electricity prices.
Despite skyrocketing electricity prices, due to the high proportion of new energy installations and large fluctuations in electricity prices, Germany, the Netherlands and other countries' electricity markets have still seen negative electricity prices. Residential energy storage can achieve peak-valley price arbitrage, highlighting its economic viability.
In October last year, CCTV news reported that the demand for home energy storage equipment in Europe and other places had surged, and Chinese lithium battery energy storage equipment exporters were actively expanding production. The interviewed director of operations at a Jiangsu energy storage company stated that orders for the next year would at least triple, and three new production lines would be added in the first half of the year to increase capacity.
This news has often been interpreted as a signal of continued high growth in overseas residential energy storage. However, an order tripling for one company does not mean that the entire market will triple.
Unexpectedly, the winter of 2022 in Europe was unusually warm. According to Refinitiv data, in December of last year, the price of Dutch TTF natural gas futures, considered a benchmark for European natural gas, plummeted 70% from its peak in August. Electricity and natural gas prices in Europe also temporarily fell back to pre-Russo-Ukrainian war levels, which led to a cooling of demand for energy storage.
"The explosive growth of the European residential storage market brought about by the war is not sustainable, but 'step-type', the market cannot continue to stay at boiling point," Li Jie said.
In addition, Li Zhirong said that after the COVID-19 pandemic, some European countries had economic stimulus policies that favored the new energy market. This year, with the reduction or cancellation of subsidy policies, part of the market stimulated by the subsidy policies will shrink.
According to his observations, in the first quarter of this year, demand in European markets outside the German-speaking region has decreased to varying degrees.
In July last year, when the overseas residential energy storage market was very optimistic, some brokers issued research reports predicting that the European and American residential energy storage markets would continue to double in the next few years.
However, with the fall in European natural gas prices, the latest expectations of institutions are no longer as optimistic as before.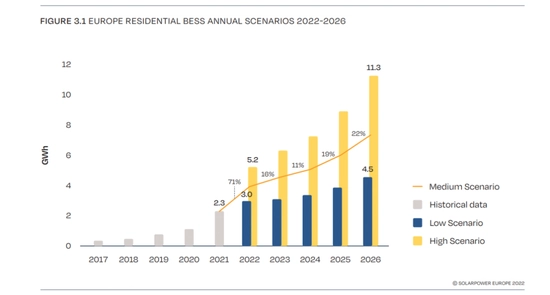 Europe is the largest market for residential energy storage applications globally. According to the European Photovoltaic Industry Association's report in December last year, Europe's residential energy storage installation is expected to reach 3.9GWh in 2022, a year-on-year increase of 71%. Under neutral circumstances, the installation capacity will reach 4.5GWh in 2023, with a year-on-year growth rate of only 16%.
It's important to note, compared to many shrinking and declining old industries, a market growth rate of 16% can still be considered high-speed. However, this is a slowdown compared to the nearly doubled growth rate of the past two years.
Meanwhile, at least dozens, if not hundreds, of domestic companies are entering or about to enter this market, hoping to get a share of the pie. The previously laid-back market will start to become competitive.
Fading Profits: The 'Unfolding' of the Overseas Home Energy Storage Market
As of April this year, the 11th Energy Storage International Summit and Exhibition (ESIE2023) was held, attracting unprecedented attendance and over 300 energy storage industry chain enterprises setting up booths. Some industry insiders were amazed at how many companies are actually in the energy storage industry.
The two years during which the pandemic made it impossible to hold exhibitions were also the two years of rapid development in the energy storage industry. Companies from the photovoltaic, lithium battery, wind power, and home appliances sectors rushed into the market. Similarly, overseas residential energy storage has become a key focus and layout area for these companies.
It is understood that among the A-share listed companies, Shenneng Electric, Kstar, Guoxuan High-Tech, Huichuan Technology, Hehe New Energy, Mulin Sen, Zhentai Electric, Xinwangda, Jinko Energy, Topband Shares, Shengyang Shares, etc., are all accelerating their pace, working on overseas residential energy storage business.
Among the unlisted companies, leading players in portable energy storage such as Zhenghao Technology, Delanminghai, Aopeng, Jianghai, and Yizu are extending to the overseas residential energy storage market. The current portable energy storage market is already close to being a "Red Sea", and they all regard residential storage as a new growth point.
However, the overseas residential energy storage market also has certain entry thresholds, which can temporarily block some players.
"The overseas residential energy storage market requires a certification period, which is about a year," Xu Yulin, a researcher at Xinlu Lithium Battery said. For example, Kstar started its residential storage certification in the United States in the second half of 2022 and expects to complete the certification work in the second half of this year.
Chen Ruilin, Vice President of International Business at Guoxuan High-Tech, said that the overseas certification process is relatively complex. During the product certification phase, if any component causes problems, the supplier needs to be adjusted and re-certified. Especially in relation to home energy safety, if an accident occurs, it is likely to be permanently banned from the overseas market.
He stated that Guoxuan High-tech's residential storage products have already entered the US, Japanese, and Taiwanese markets, and the European market is still in the certification process.
Moreover, while residential energy storage products do not possess a high level of technical difficulty, there are some industry know-hows that outsiders do not have, and it takes time to acquire them.
This is especially true for players transitioning from the portable energy storage sector. Li Jie said that residential energy storage differs from portable energy storage in terms of price, weight, channels, transportation, installation, after-sales, etc., creating a certain threshold for past portable energy storage enterprises that operated under the cross-border e-commerce model.