EV Charger Production in Milwaukee by Ingeteam


Ingeteam's investment plan for EV charging stations
Ingeteam is a global leader in DC fast and ultra-fast charging stations. They plan to expand their 140,000-square-foot production facility in Milwaukee, Wisconsin.
Since its inception in 2010, this significant investment has integrated over $20 million. This investment will help create hundreds of new high-paying jobs over the next five years.
Ingeteam will support the ambitious goals of the Biden-Harris administration to address the climate crisis by deploying a national network of 500,000 electric vehicle charging stations along U.S. highways. With this new investment, Ingeteam's electric vehicle charging stations will increase its production capacity for DC fast electric vehicle charging stations (DCFC) and L2 electric vehicle charging stations (ranging from 7.5kW to 420kW) in the US market, and commit to accelerating the construction of EV charging networks in all states.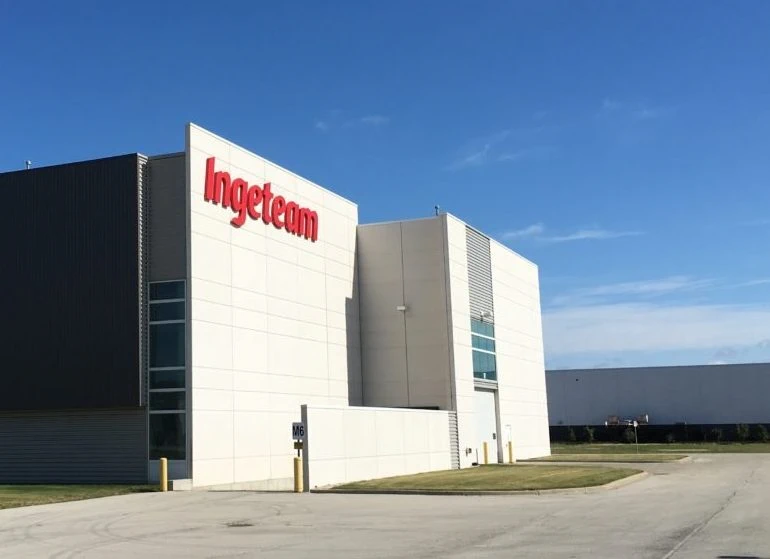 The new Ingeteam charging station production line in the United States will be able to produce over 13,000 units annually. It will meet the Federal Highway Administration (FHWA) requirements for domestic manufacturing and the Buy American Act requirements for funded charging stations, according to the National Electric Vehicle Infrastructure (NEVI) program.
"Ingeteam will begin production of our most advanced, Red Dot Award-winning 180 kW DC fast charging stations, which will fully comply with the National Electric Vehicle Infrastructure (NEVI) plan by the second half of 2023," said Jesus Rodriguez, Executive Vice President of Ingeteam Charging Stations, USA. "We will bring the technology from our R&D center and manufacturing facilities in Spain, as well as the experience of having more than 35,000 charging stations connected worldwide."
"This major investment, along with over $20 million that has been invested in our cutting-edge manufacturing plant since 2010, will add a hundred new high-paying jobs to the region and our production factory in Milwaukee, Wisconsin, over the next five years."
Ingeteam produces 180 kW DC fast chargers in Milwaukee for EV
"For more than a decade, Ingeteam has been a major economic driver in Milwaukee and the surrounding areas, creating jobs and helping to revitalize the Menomonee River Valley area," said Governor Tony Evers. "As we work to implement Wisconsin's clean energy plan and build a strong clean energy economy for our state, we are pleased to see Ingeteam expand their footprint in Milwaukee and look forward to working with them to achieve our clean energy goals in the coming years."
"In Wisconsin, we manufacture things, and we do it well. I'm proud that Ingeteam is continuing our proud Wisconsin manufacturing tradition, producing products that will reduce our reliance on foreign oil and lower the high energy costs that have impacted Wisconsinites' wallets in recent years," said Senator Tammy Baldwin. "This new investment in electric vehicle charging stations will create hundreds of high-paying jobs in Wisconsin, cultivate our skilled manufacturing workforce, and help us address climate change. I have always been proud to support historic investments in our clean energy economy, and companies like Ingeteam are sending a clear message that Wisconsin has a skilled workforce capable of building a prosperous renewable energy economy for future generations."
These investments will enable Ingeteam's electric vehicle charging stations to meet the increasing market demand for chargers in the United States. Our chargers manufactured in the US will meet the needs of all customers, from charging station operators, convenience store/gas suppliers, fleets, municipal authorities/utilities to original equipment manufacturers.
"The new Ingeteam production line in Milwaukee is good news in several ways. It helps advance the country's environmental goals; it expands the company's manufacturing capacity in our city; and, it adds good jobs to our community," said Milwaukee Mayor Cavalier Johnson. "Ingeteam is a vital part of this city's business community, and I congratulate the Ingeteam staff on their achievements in this new endeavor."
Milwaukee County Executive David Crowley said, "This is an exciting development for Ingeteam, a valuable part of our established business ecosystem. I am excited about the company's ongoing investment and appreciate its commitment to our region on behalf of Milwaukee County. This level of partnership will only further strengthen our longstanding manufacturing tradition and create more economic opportunities for all Milwaukee County residents."

Ingeteam's expansion of EV charger manufacturing in the US
The manufacturing expansion of electric vehicle chargers will be a significant addition to Ingeteam's current business in the United States. Since opening in 2010, more than 3,000 Indar-brand wind turbines from Ingeteam have been produced, and the company has supplied 2.5 GW of solar and energy storage inverters to the US market. Over the past decade, the service department has been providing operation and maintenance support to various business departments in the United States, and cooperating with wind and solar customers who provide a wide range of services, now adding value to the electric vehicle electricity ecosystem.
Missy Hughes, Secretary and CEO of Wisconsin Economic Development Corporation (WEDC) said, "Wisconsin has an excellent opportunity to leverage our renowned advanced manufacturing and research capabilities to lead the United States and the world in creating and building clean energy technologies. We are pleased that Ingeteam recognizes the talent and strength of our workers, and we are excited to build these fast and ultra-fast charging stations for electric vehicles in Wisconsin."
"We are proud and pleased that Ingeteam continues to develop and invest in southeastern Wisconsin," said Jim Paetsch, executive director of Milwaukee 7 Economic Development Partnership. "The company is well-positioned to meet the changing energy needs of our country and the rest of the world. The future of renewable energy is here, and it is being driven by products and technologies imagined and designed by stars like Ingeteam."