Q1 For Samsung SDI: 53.5 Trillion Won Revenue


Samsung SDI's Third Consecutive Quarter Sales Exceed 5 Trillion KRW
Samsung SDI has announced its first quarter 2023 results on its official website. The company reports a sales revenue of 53.548 trillion Korean Won and an operating profit of 3.754 trillion Won for the first quarter. Samsung SDI highlights that this is the highest sales figure ever recorded for a first quarter, with sales exceeding 50 trillion Won for three consecutive quarters.
Especially in the Energy Division, due to the excellent performance of the automotive battery sector, the sales revenue increased by 44.6% compared to the same period last year, and operating profit grew by 91.7%, showing a continuous and significant growth.
In the first quarter of 2023, Samsung SDI's Energy Division earned 47.978 trillion Won, and the operating profit was 3.163 trillion Won, an increase of 44.6% and 91.7% respectively compared to the same period last year. Compared to the previous quarter, sales revenue and operating profit decreased by 10.2% and 11.9% respectively.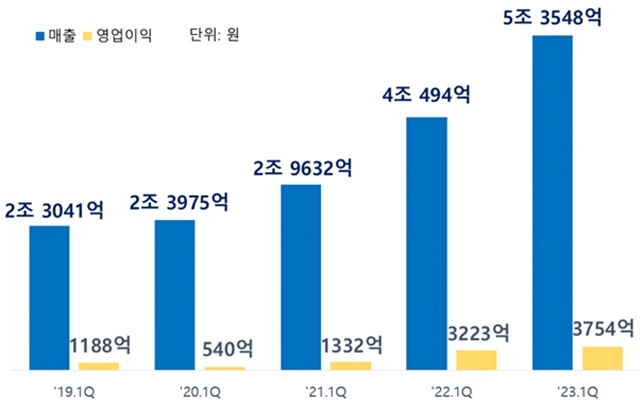 In the large and medium-sized batteries, Samsung SDI's car batteries maintained their sales growth momentum compared to the previous quarter due to the release of new models equipped with P5 by its main customers, and the profitability has improved. Sales of ESS batteries were affected by the seasonal off-peak season, but due to an increase in power usage, it showed a substantial growth compared to the same period last year.
For the second quarter, Samsung SDI expects the growth and improvement in profitability to continue, especially with large and medium-sized batteries.
Thanks to new models launched by customers, the sales of Samsung SDI's P5 car batteries are expected to keep increasing. Moreover, after partnering with STELANTIS, they plan to accelerate their entrance into the U.S. by establishing a Joint Venture (JV) with GM, leading the next-generation battery market by starting the round 46 pi and solid-state battery test lines. ESS battery sales are projected to increase significantly with a focus on power and UPS applications.
Regarding small batteries, Samsung SDI predicts that sales will increase compared to the previous quarter as demand gradually recovers, and profitability will improve. For pouch-type batteries, the sales are expected to continue to grow due to the launch of new flagship smartphone models by major customers in the second half of the year.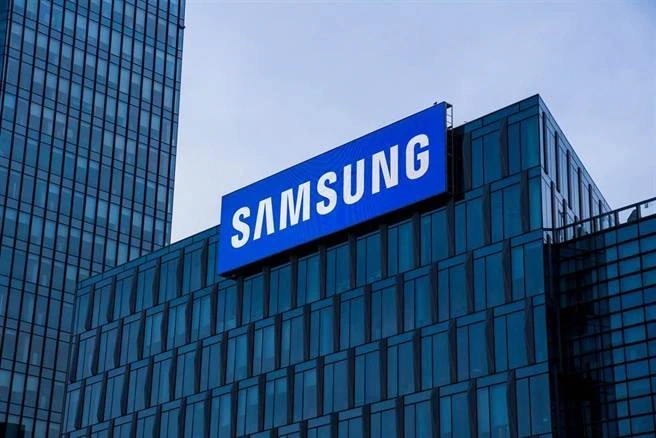 Samsung and General Motors Partner for US Electric Vehicle Battery Joint Venture
Notably, the day before the earnings announcement, Samsung SDI also announced a partnership with General Motors to establish a joint venture electric vehicle battery company in the United States.
The two parties aim to start mass production by 2026, investing over 3 billion USD to establish a battery factory with an operational scale of over 30 GWh. The joint venture factory is expected to produce high-performance, high-nickel batteries and cylindrical batteries, which will all be installed in future General Motors electric vehicles.
Samsung SDI states that this will make Samsung SDI a new client company of General Motors, and by establishing a second battery production base in the United States, they aim to further strengthen their strategy for the American market.