Volkswagen Plans $4.8bn NA battery Plant By 2030


Volkswagen Canada Battery Plant Is PowerCo's Largest So Far
Recently, according to foreign media reports, Volkswagen has revealed more details about its battery manufacturing plant in Saint Thomas, Canada, which will be the largest battery factory for PowerCo to date.
As Volkswagen's first battery factory outside of Europe, the facility will cover approximately 370 acres (about 1.50 square kilometers) and have an annual capacity of 90 GWh, meeting the demand for around one million electric vehicles. This underscores the company's ambitious growth strategy in the North American region.
The investment in the plant is expected to reach 4.8 billion euros (approximately 36.718 billion yuan) by 2030, according to Volkswagen.
The factory is expected to create 3,000 direct jobs and tens of thousands of indirect jobs. Construction is scheduled to begin in 2024, with completion targeted for 2027.
Similar to the confirmed European battery factories in Salzgitter and Skellefteå, PowerCo will produce unified batteries for Volkswagen Group in Saint Thomas. These batteries will have globally standardized dimensions, while the battery chemistry will vary based on applications and available technologies.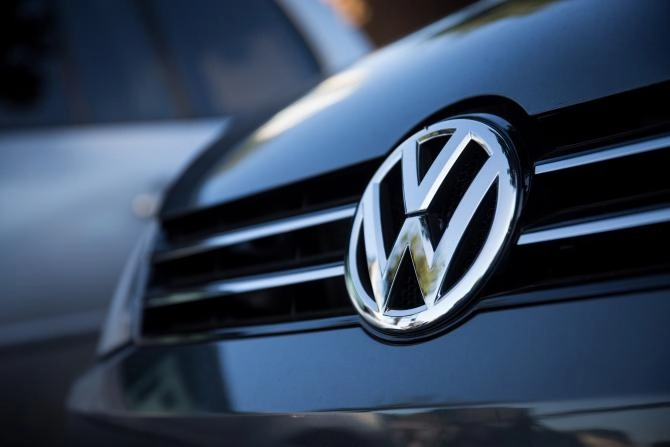 Canada Offers VW Battery Plant Subsidies: $8-13bn
It is reported that subsidies from Canada to Volkswagen over the next decade are expected to range from 8 to 13 billion Canadian dollars, depending on actual production at the factory and changes in U.S. policies. According to the subsidy agreement, Canada will continue to provide subsidies only if the U.S. "Inflation Reduction Act" remains in effect. If the U.S. reduces subsidies, Canada will also reduce subsidies to Volkswagen.
In addition, the Canadian government will provide 700 million Canadian dollars in capital expenditure subsidies to Volkswagen. The government of Ontario may also offer additional subsidies to Volkswagen, but specific details have not been disclosed yet.
Market analysis suggests that this deal provides a clear example of how U.S. trading partners are striving to keep up with the fiscal incentives established in U.S. legislation last year.
Volkswagen Group plans to introduce over 25 new BEV models under its brands in the United States by 2030. Ontario, Canada, also plays a significant role in the North American automotive industry due to its proximity to Michigan in the United States.
Thomas Schmall, a member of the Volkswagen Group Board of Management responsible for technology, added, "North America plays a key role in our global battery strategy. The region will be the second pillar for PowerCo SE, alongside Europe, with batteries made in North America for the North American market. The Saint Thomas superfactory opens the door to key markets for electric vehicles and battery production."
VW invests €1bn in Hefei R&D center
In addition to the North American market, Volkswagen is also accelerating its presence in China. During the Shanghai International Auto Show on April 18th, the Volkswagen Group announced an investment of around 1 billion euros to establish a research, innovation, and procurement center focused on intelligent and connected electric vehicles in Hefei, Anhui Province.
This new company, named "100%TechCo," will cover functions such as vehicle development, component development, and procurement. It will enhance synergy in the development process and incorporate advanced Chinese technologies into the early stages of product development. This will enable the group's vehicle models to more agilely respond to the demands of Chinese customers and accelerate product launches to the market.
The new company is scheduled to commence operations in early 2024 and will employ over 2,000 staff in the fields of procurement and research and development. With the operation of 100%TechCo, the development cycle for new products and technologies within the Volkswagen Group will gradually be reduced by about 30%.
The establishment of 100%TechCo is a significant milestone in Volkswagen Group's "In China, for China" strategy. It will not only integrate the group's vehicle and component development capabilities in China but also include procurement functions. Local suppliers will be able to participate in the early stages of product development, integrating the most advanced technologies and application solutions into new products. Additionally, through the new company, joint ventures in China such as SAIC Volkswagen, FAW-Volkswagen, and Volkswagen Anhui will achieve closer collaboration in research and development projects.