Unveiling IPhone 15: 9 Pros & 3 Cons for 2023
On September 13, 2023, Apple unveiled its latest flagship phone, the iPhone 15. While it inherits the outstanding qualities of the iPhone 14, it also boasts a plethora of innovations and upgrades that are truly eye-catching.
So, what are the pros and cons of the iPhone 15? Let's delve into it.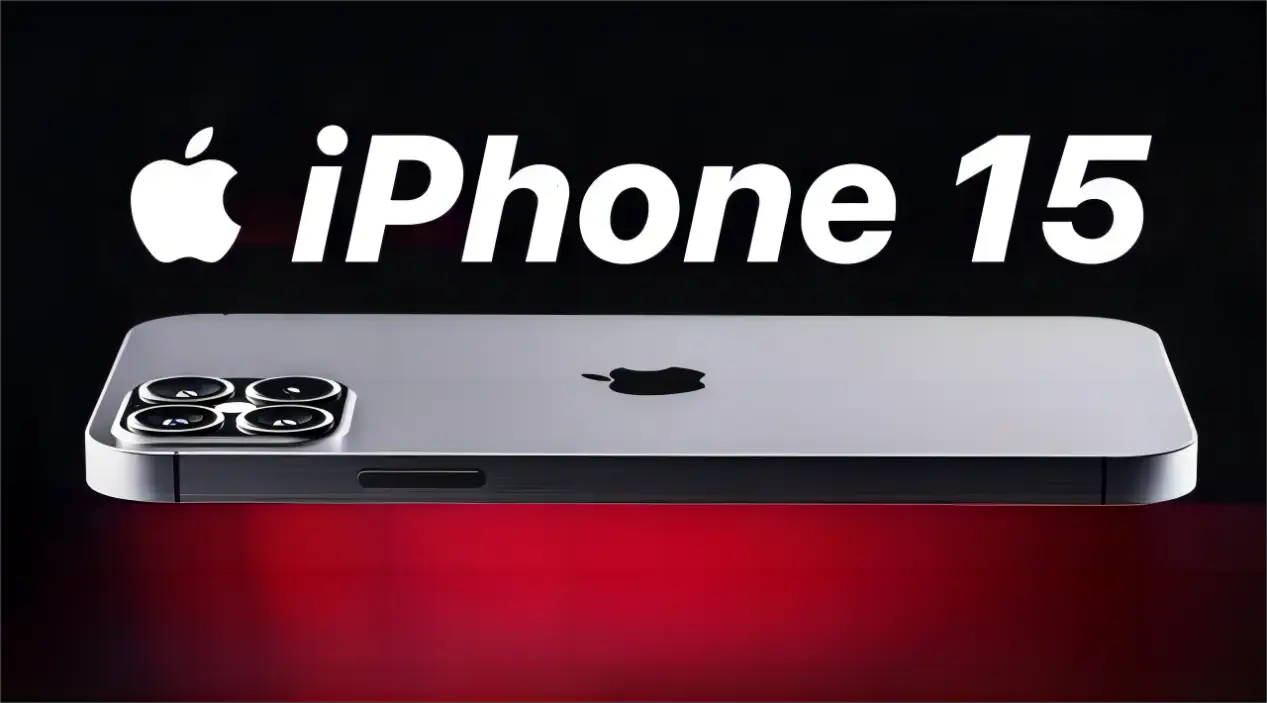 Pros and Cons of iPhone 15: An In-Depth Review:
Pros:
Pro #1: Introduction of the Type-C Port For the first time, the iPhone 15 has adopted the faster and more universally used Type-C port. This signifies the end of the Lightning port that iPhones have clung to for a decade. This also means that Android chargers can now be used to charge an iPhone.
Pro #2: Titanium Frame The iPhone 15 series has, for the first time, utilized a titanium frame. Notably, titanium is also used in Mars rovers due to its high strength, lightness, and resilience. This results in a lighter device with narrower screen bezels; for instance, the iPhone 15 Pro weighs 19g less than its predecessor.
Pro #3: Universal Presence of the 'Lively Island' Feature The 'Lively Island' was a feature introduced with the iPhone 14, but it was exclusive to the iPhone 14 Pro at the time. Now, it has become standard across the iPhone 15 series. Moreover, the interactivity of the 'Lively Island' on the iPhone 15 has been enhanced, allowing it to display information such as boarding passes.
Pro #4: Elimination of the Classic Mute Switch The mute switch has been a signature design element of the iPhone, allowing users to quickly silence their phones. The iPhone 15, however, has done away with the traditional mute switch, replacing it with a multi-functional button that users can customize. Some fans of "Luo" (a reference to the founder of Smartisan, a Chinese tech company) argue that Apple has copied the design of Smartisan's "Lightning Capsule."
Pro #5: Chipset Featuring a 3nm Process All models come equipped with either the A16 or A17 bionic chip, representing some of Apple's most powerful processing capabilities, ensuring smoother and swifter phone performance. The A16 chip utilizes TSMC's N4 process, boasting an approximately 15% performance boost compared to the A15; on the other hand, the A17 chip adopts TSMC's advanced 3nm process, with a performance enhancement of about 20% over the A16.
Pro #6: Photography Upgrades For the first time, the iPhone 15 Pro series introduces a periscope telephoto lens, offering 5x optical zoom and 20x digital zoom. This periscope design, which reflects light into the body of the device without adding thickness, enables distant shooting capabilities. Furthermore, the primary rear camera incorporates Sony's brand-new 48-megapixel sensor, which is larger than last year's iPhone 14 Pro and captures even more detail and light.
Pro #7: Satellite and Collision Detection Capabilities Every model in the series now supports satellite and crash detection functionalities. In emergencies, these features can transmit SOS signals, enhancing user safety. The satellite function maintains communication in areas without network signals, while the crash detection can automatically dial emergency numbers and share your location with rescuers if a collision is detected.
Pro #8: Screen Advancements The iPhone 15 Pro series showcases ProMotion adaptive refresh rate and an always-on display technology, refining the user's visual experience. ProMotion can automatically adjust the screen refresh rate based on content and activity, varying between 10Hz and 120Hz, ensuring smoother visuals while conserving battery life. The always-on display allows users to see time, date, battery status, notifications, etc., without waking the screen.
Pro #9: Enhanced Battery Capacity As many are aware, battery capacity is a significant determinant of phone longevity. The iPhone 15 series has seen notable improvements, adopting larger lithium batteries. Specifically, the iPhone 15's battery capacity stands at 3877mAh, the iPhone 15 Plus at 4912mAh, the iPhone 15 Pro at 3650mAh, and the iPhone 15 Pro Max reaches 4852mAh. In comparison, the prior iPhone 14 series had capacities of 3279mAh, 4325mAh, 3200mAh, and 4323mAh respectively. Clearly, the iPhone 15 series offers a considerable jump in battery capacity, with an increase ranging from 350-600mAh. (MANLY Power Solutions: Leading Supplier of Premium Lithium-Ion Batteries. Uncover ultra-efficient, secure lithium-ion batteries ideal for energy storage, advanced 3C gadgets, robotics, and beyond. Leverage our cutting-edge safety features that guard against fires and explosions, all at unbeatable bulk pricing. Experience 10 years of assured quality with our warranty guarantee.)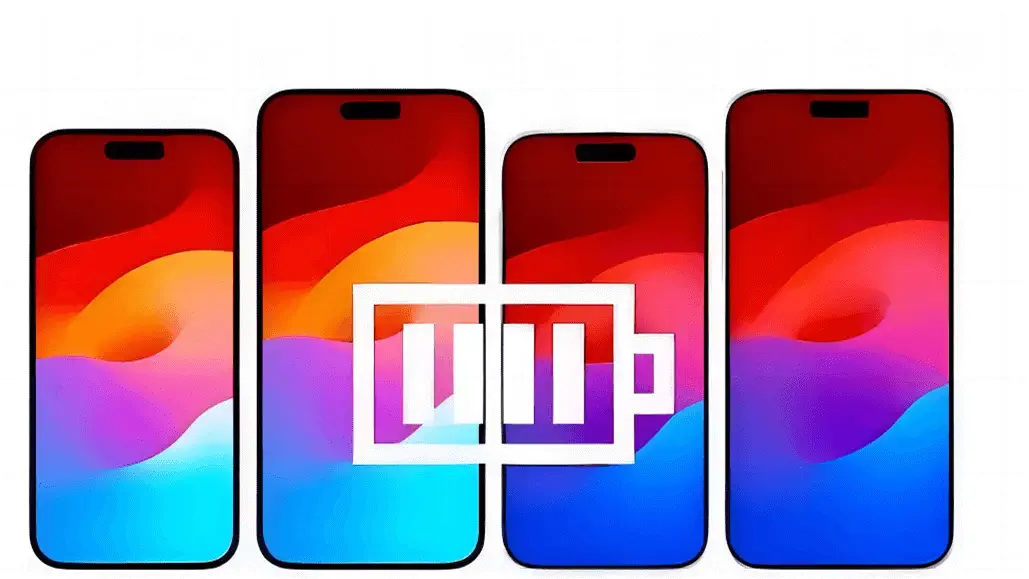 Cons:
Con #1: Stagnant Phone Design For those curious enough to place the iPhone X beside the iPhone 14 series, one might quickly note that, barring the shift to a squared-off middle frame and a slightly reduced notch, little has truly evolved over the years. This year's iPhone 15 series continues in much the same vein. Its external design identity doesn't seem to offer any groundbreaking shifts—it's essentially the same look we've grown accustomed to. Granted, refinements in the details have been made, such as more refined edges and the universal adoption of the "Lingdong Island" screen across the series, among other things.
Con #2: Sluggish Charging It's undeniable that the iPhone's battery longevity has seen significant enhancements in recent years, surpassing many Android competitors. However, when it comes to charging speed, Apple seems to linger at the bottom worldwide, trailing far behind Android devices. It's an uncontested fact. As we understand it, this year's iPhone 15 series hasn't improved in this department either, which can be off-putting for users accustomed to Android's super-fast charging capabilities. Moreover, while the iPhone 15 series appears to have adopted the Type-C port, Apple has kept its proprietary encoding. In other words, without an Apple-certified cable, users can't access fast charging or swift data transfer capabilities. Thinking it could be universally compatible with Android? That's a pipe dream.
Con #3: Inferior Heat Dissipation No one's contesting that Apple's A-series processors are arguably 1-2 years ahead of the Android cohort, and their performance on paper is impeccable. Yet, Apple seems rather stingy when it comes to stacking cooling materials. Due to the absence of liquid cooling, iPhones aren't ideal for prolonged gaming sessions, video recording, live streaming, and other intensive tasks. With just a slight temperature spike, users might encounter overheating warnings, hindering the device from unleashing its full potential. Apple seems to recognize this issue but remains resistant to incorporating superior cooling materials. This has left users to procure external cooling clips as a solution. With just a minor tweak in the cooling system, Apple could easily address this.