6G's Global Journey: From Vision to Reality
In June, Xinke Mobile, under China's Xinko Group, said that the communication academic world, industry, and standard organizations have started initial research on the vision, needs, and technology of 6G. 6G development is still in the early stages. The technical study for 6G by 3GPP and its international standardization is expected to start after 2025 and should be commercially available around 2030.
Stock Surge: ZTE's 6G Hint Boosts Market Confidence
On September 20th, ZTE's Vice President, Wang Xinhui, hinted, "In about a month and a half, if you search for two keywords, '3GPP' and '6G', you'll find good news." Wang Xinhui added, "We're not alone. We've got friends worldwide working on something big. Can't spill the beans yet, but you'll know the exciting news soon." After ZTE dropped this major hint, its A-share stock price surged over 1.5% on the morning of September 20th, ultimately closing up by 0.34%; its H-share price closed up by 0.43%. Is 6G on the horizon? The emergence of 6G will see a significant push from 3GPP.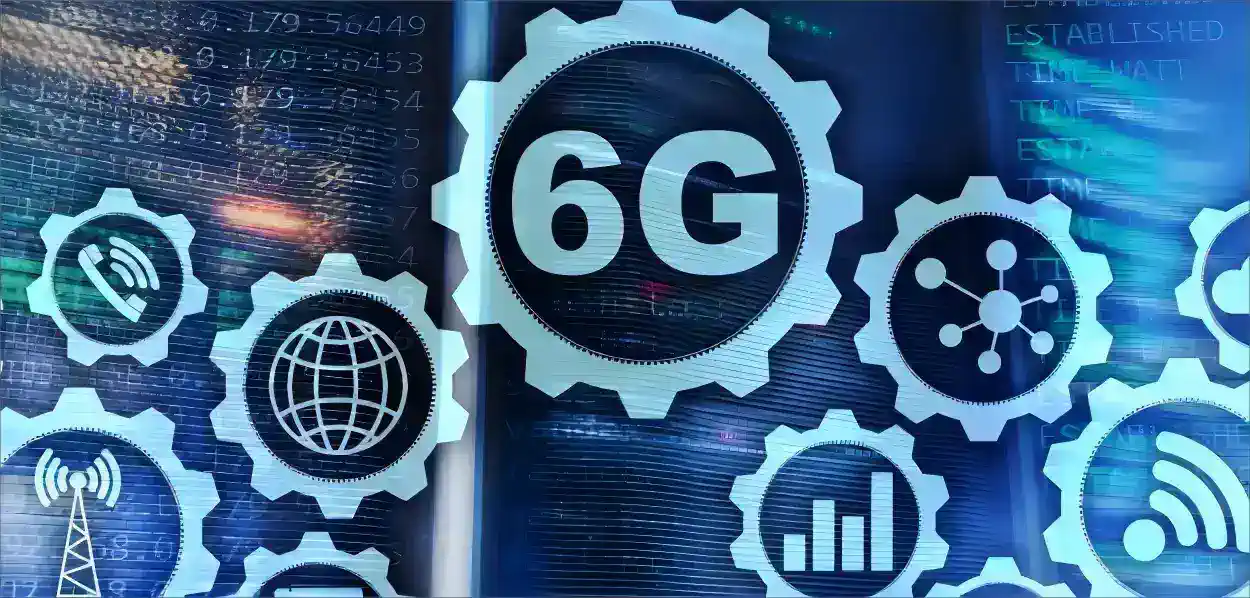 3GPP's Role in Shaping Global Telecom Standards: From 5G to 6G
3GPP (3rd Generation Partnership Project) was established in December 1998. It's a technical body formed by global telecom standardization entities, making it the world's largest and most vital international communication standards organization. Currently, 3GPP partners include seven telecom standards development organizations: China's CCSA, North America's ATIS, Europe's ETSI, Japan's ARIB and TTC, India's TSDSI, and Korea's TTA.
3GPP's mission is to provide comprehensive technical specifications for various radio access technologies (such as GSM, UMTS, LTE) to ensure interoperability and global connectivity. In the establishment and commercial advancement of global 5G and 5.5G tech standards, 3GPP's contribution is immense. Today, in the 6G development journey, 3GPP remains a pivotal player.
In May 2022, during the 98th e-meeting of 3GPP SA1 led by China Telecom, collaborations among China's tech giants including CICT, China Mobile, China Unicom, ZTE, and others secured the support of over 20 firms and government agencies from China, Europe, the US, India, and more for the "R19 Study on satellite access-Phase 3."
The China Information and Communication Research Institute stated this marks a major milestone for Chinese tech businesses in the 5G/6G satellite international standardization domain, strengthening China's influence in satellite communication standards, laying a solid groundwork for tech implementation.
Moreover, in June, ITU released the "Framework and Overall Objectives of IMT for 2030 and Beyond," while the Ministry of Industry and Information Technology also unveiled the 6G spectrum plan, sounding the starting gun for 6G.
The country places high importance on 6G's evolution. The 14th Five-Year Plan and the "14th Five-Year Digital Economy Development Plan" both set out plans for 6G. These include "strategically positioning 6G network tech reserves" and "increasing support for 6G tech R&D, actively promoting 6G international standardization."
6G: The Future of Universal Mobile Communication
6G: Bridging the Skies, Ground, and Oceans Currently, 4G and 5G terrestrial mobile communication systems have distinct limitations. Senior academician of the Chinese Academy of Sciences and the Chinese Academy of Engineering, Li Deren, recently noted that while the global mobile communication service population coverage is about 70%, due to economic costs and technological challenges, it only spans 20% of terrestrial areas and less than 6% of the Earth's surface.
6G isn't just a straightforward upgrade from 5G; it's a quantum leap aiming for universal intelligent connectivity. With performance enhancements ranging from ten to a hundred times, 6G is poised to establish a ubiquitous mobile communication network spanning air, space, land, and sea, ensuring high-speed broadband coverage globally.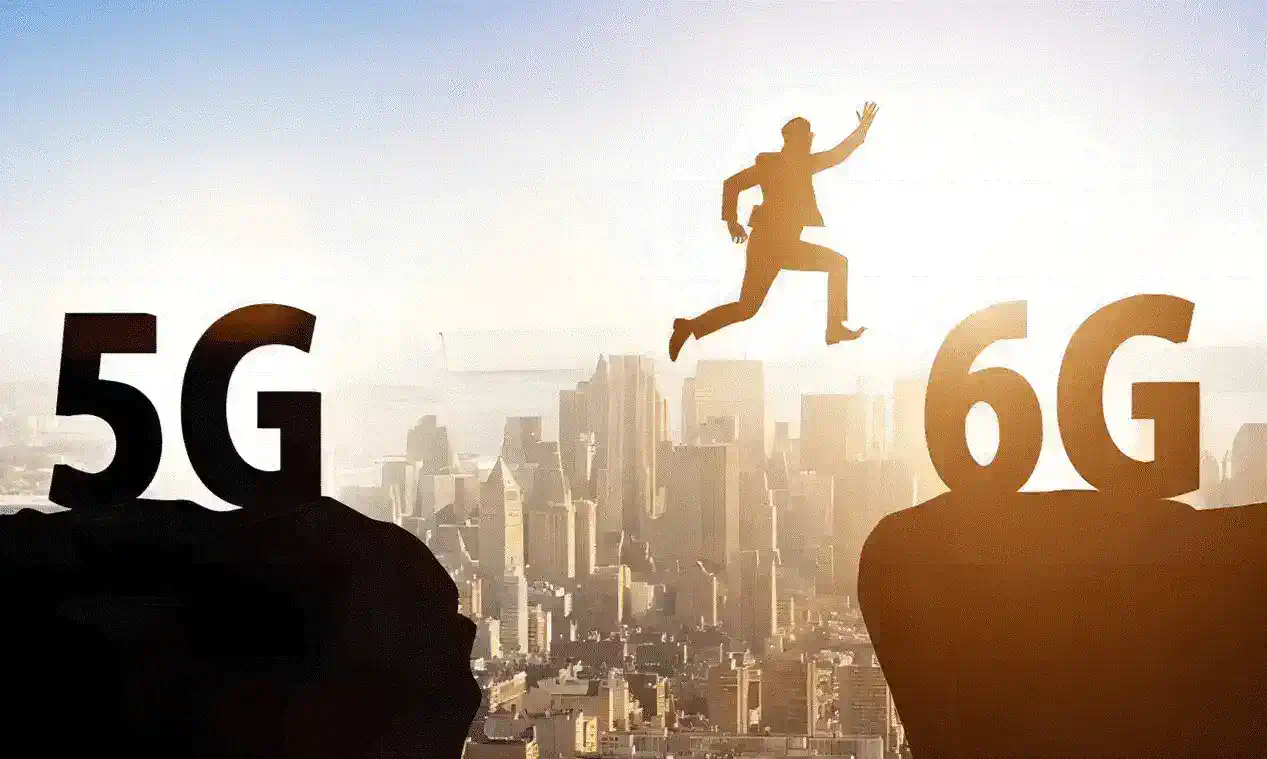 Energy Efficiency: The Heart of 6G Advancements
As the use of 6G wireless tech grows, battery longevity is crucial. 6G devices must offer extended battery life to ensure smooth, instant access to premium services. They should also have robust batteries for peak performance. By enhancing the energy efficiency of telecom networks, 6G aims to double the battery lifespan of wireless gadgets.
For 6G, Energy density (Wh/kg or Wh/L), round-trip efficiency, cycle life is important.
| Parameter/Metric | Lithium-ion | Lead Acid | LiFePO4 (General) |
| --- | --- | --- | --- |
| Energy Density (Wh/kg) | 150-250 | 30-50 | 90-120 |
| Volumetric Energy Density (Wh/L) | 250-700 | 60-110 | 220-330 |
| Round-trip Efficiency (%) | 85-95 | 80-85 | 90-95 |
| Cycle Life | 500-1500 cycles | 200-1000 cycles | 1000-3000 cycles |
Discover MANLY Battery: A Pioneering Force in China's Battery Industry for Over 13 Years. Experience the superior protection technology in our high-efficiency lithium batteries.
Key Offerings:
Exceptional 8000+ cycle lifespan.
Stellar 98% round-trip efficiency.
Trustworthy 10-year warranty.
Robust Design: Built to withstand intense impacts, ensuring no explosion or fire risks.
Comprehensive Safety Suite: Includes protection against short circuits, overcharging, over-discharging, voltage surges, and excessive current, complemented with a balanced circuit system.
Advanced Smart BMS Customization: Expertly designed with monitors for ensuring balanced battery cells and unparalleled protection.
Enhanced Usability: Offers optional Bluetooth integration and a clear Battery Level Display for an improved user experience.
6G's Evolution: Beyond 5G's Core Scenarios
According to the white paper titled "6G Typical Scenarios and Key Capabilities," 6G will evolve and expand upon the three core scenarios of 5G. It will stretch the boundaries of mobile communication in a sustainable way. By incorporating new capabilities like wireless sensing and artificial intelligence, 6G will innovatively construct five major scenarios: ultra-broadband, massive-scale connections, ultra-reliable communication, inclusive intelligent services, and fused communication-sensing, ultimately leading the digital, intelligent, and green transformation of society and economy.
In the face of the many challenges posed by 6G tech innovations, carriers and communication equipment companies are actively exploring solutions. China Mobile initiated its 6G R&D back in 2018 and currently undertakes ten 6G topics under the "National Key Special Project" of the Ministry of Science and Technology. They're targeting breakthroughs in over ten emblematic 6G technologies like new network architectures, platform-centric service networks, simplified wireless networks, and collaborative sensing. From 2026 to 2030, China Mobile's focus will primarily be on 6G standards formulation, industry advancement, business model exploration, and application cultivation.
This July, ZTE Communications, a pioneer in 5G, stated on its interactive platform that the company has kicked off its 6G key tech research. They are collaborating with industry peers, and numerous potential 6G candidate technologies have successfully passed the prototype verification tests organized by the IMT-2030 (6G) promotion group. Also, there's a strong continuity between 6G and 5G in terms of key technologies, meaning the technical advantages ZTE established in 5G and 5G-Advanced can largely extend into 6G.
Huawei has also amassed considerable tech knowledge and experience in the 6G domain. Recently, they completed all function test cases for 5G-A, a transition tech from 5G to 6G, showcasing a significant performance boost from 5G. Regarding 6G, Huawei's Senior VP and Carrier Business Group President, Li Peng, revealed that Huawei has collaborated with carriers to validate 6G Hertz technology. As the full spectrum of Sub100G progresses, 6G tech is gradually entering a new phase.