AITO M9: Huawei's Flagship Smart SUV Revealed
Elevate Your Drive: Unpacking the AITO M9's Advanced Features
On September 25th, during Huawei's fall product launch, more details about the AITO M9 were unveiled. Originating from a brand-new D-class luxury SUV platform, the AITO M9 is positioned as a panoramic smart flagship SUV. Measuring an impressive 5230mm in length and with a wheelbase of 3110mm, it's announced that there will be both an all-electric version and a hybrid one. For those eager to get their hands on it, the presale price ranges from 500,000 to 600,000. Moreover, pre-orders have officially started. Customers can benefit from a special offer: a deposit of 5,000 can be doubled to 10,000. Additionally, they get priority for both test drives and delivery. As an added perk, they can also attend the launch event and even tour the factory. Finally, the AITO M9 is set to hit the market in December 2023.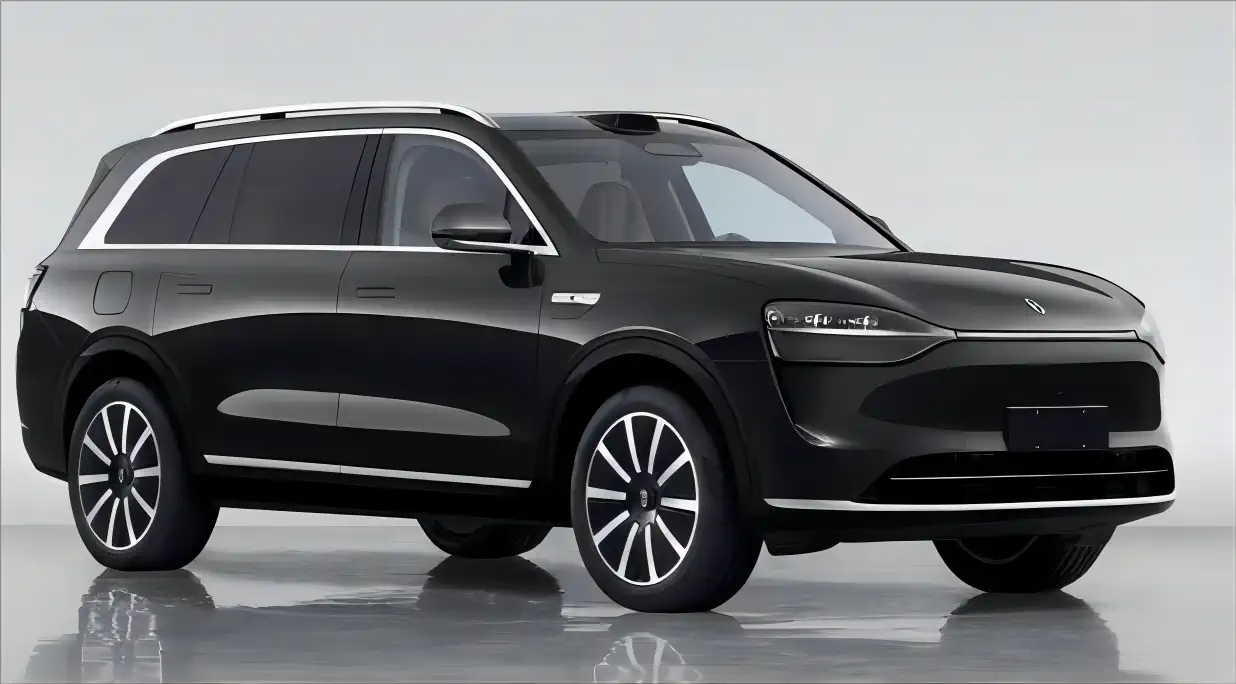 Positioned as a Panoramic Smart Flagship SUV
As the first full-size flagship SUV under the AITO brand, the AITO M9 embodies Huawei's latest and most comprehensive technology. Moreover, it will be the first to feature Huawei's million-pixel smart headlights, complemented by the Starlight Digital Matrix Interaction System. This SUV, for the first time, also incorporates Schroeder Scattering Acoustic Technology, exquisite crystal design, and visual emotional interaction. Powered by a robust AI model, it boasts the most advanced in-car artificial intelligence to date. Furthermore, the AITO M9 seeks to redefine the concept of an intelligent space with ten screens onboard, promising a revolutionary upgrade in driving, entertainment, and work experiences.
Exquisite Minimalist Exterior Design
In terms of its external aesthetics, the AITO M9 maintains the brand's enduring principles of "extremity, simplicity, and purity" in design. Introducing a new familial design language, the M9 showcases a distinct "horizon line." Paired with a two-tone body – a blue chassis combined with a silver roof – it exudes both a grounded charm and a sense of levitation. The vehicle also features iconic smart headlights, integrating many functions into a unified design element. Additionally, the coherent design between the front and rear amplifies its recognizability.
Spacious Three-row Interior with Versatile Seating
Breaking down the dimensions, the AITO M9 measures 5230mm in length, 1999mm in width, 1800mm in height, with a wheelbase of 3110mm. It offers a six-seat layout and comes equipped with tires in both 265/45 R21 and 285/45 R21 specifications. When compared horizontally, the AITO M9, being a full-size flagship SUV, enjoys a competitive edge in length among D-class luxury models, while also staying mainstream in width, height, and wheelbase.
The AITO M9 provides an MPV-like flat floor riding experience. All seats feature electric rails and adjustable settings, allowing easy access to each row without any steps, significantly increasing space and comfort for the second row. Adhering to a concept of equal rights for all six seats, the M9, through innovative spatial design, offers a luxury experience surpassing MPV standards, ensuring every passenger enjoys an equally comfortable first-class cabin experience. The three rows of seats are all electrically adjustable and can be modified according to user requirements, offering versatile seating modes for 3, 4, 5, or 6 passengers, thus enhancing the flexibility of the interior space.
Huawei's Comprehensive Smart Car Technology Embodied
In terms of smart user experience, the AITO M9 takes full advantage of Huawei's end-to-end smart car technology solution. Building on the foundation of an intelligent cockpit and autonomous driving, it integrates Huawei's smart vehicle controls, million-pixel smart headlights, Huawei AR-HUD, light field display, Huawei SOUND, and robust AI models. These groundbreaking technologies come together to offer users an unparalleled full-scenario smart interactive experience.
Moreover, the AITO M9 will be equipped with the HarmonyOS 4 smart cockpit. Huawei's ecosystem is slated for an upgrade to a "Car" + 8 + N framework, paving the way for an even more refined multi-scenario super-terminal experience. Combined with a new sensory federation, it enables more interactive scenarios. For instance, the AR-HUD will deeply integrate with smart driving for the first time, revolutionizing the driving experience. Additionally, the in-car large screen will be redefined, allowing users to choose its size and number, taking the smart travel experience beyond imagination.
Offering Both Electric and Range-Extender Powertrains
All variants of the AITO M9 come standard with an all-wheel-drive system, covering both range extender and purely electric power forms. Furthermore, these models employ high-energy-density batteries, ensuring consistent long-range capabilities. The AITO M9 also adopts an all-aluminum alloy chassis and is universally equipped with air suspension and a CDC damping system. Paired with unique technologies like HUAWEI DATS 2.0, it promises cutting-edge intelligent driving control.
The pure electric version of the AITO M9 features a dual-motor setup, with peak powers of 160kW (front) and 230kW (rear), and rated powers of 62kW (front) and 88kW (rear). Its top speed caps at 200km/h. The battery type is a ternary lithium-ion, produced by Jiangsu Times New Energy Technology Co., Ltd. With the support of the HUAWEI DriveONE intelligent driving platform, the vehicle consumes 17.4KWh/100km.
On the other hand, the range-extender version of the AITO M9 employs a 1.5T range extender (model H15RT) with a rated power of 112kW (maximum net power 110kW) and a top speed of 200km/h. Its WLTC fuel consumption stands at 0.88L/100km. Equipped with a dual-motor drive, it has peak powers of 165kW (front) and 200kW (rear) and rated powers of 42kW (front) and 72kW (rear). The battery pack, provided by Ningde Times, is a ternary lithium battery. Supported by the HUAWEI DriveONE platform, the car consumes 6.9L/100km and 24.3KWh/100km.