Rising Installed Capacity: China Power Battery Surges in Europe


Global Shifts in Power Battery Installed Capacity
Data shows that from January to April 2023, the global installed capacity of power batteries outside the Chinese market was 86.7GWh, a year-on-year increase of 49.4%.
Among the top 10 companies, CATL of China displayed a strong momentum. The gap in installed capacity with LG Chem was further reduced compared to the previous three months. BYD and Farasis Energy led the way in year-on-year growth. Eve Energy and CATL have consistently been among the top 10.
On the list for the first four months, companies include five Chinese companies: CATL, BYD, Svolt, Farasis Energy, and Eve Energy; three South Korean companies: LG Chem, SK On, and Samsung SDI; and two Japanese companies: Panasonic and Prime Planet Energy Solutions (PPES). The market shares and rankings of some of these companies have changed significantly.
Power Battery Installed Capacity: CATL vs LG
CATL, with an installed capacity of 23.0 GWh and a year-on-year growth rate of 97.01%, ranked second in the top 10. The company's installed capacity was only 1.1 GWh less than that of LG Chem, which ranked first.
The growth in CATL's installed capacity is largely due to the increase in sales of models such as Tesla Model 3 (exported from China to Europe, North America, and Asia), Volvo C40/XC40 Recharge, Peugeot e-208/2008, and MG ZS.
Recently, assistant chairman of CATL, Meng Xiangfeng, said, "Chinese cars are doing very well in the global market, with electric vehicles accounting for a large share. CATL, as a battery company, is proud not only to support China's new energy vehicles but also to go abroad with domestic partners. In addition, CATL supports major car companies around the world, so our battery export share is also relatively high, with exports in the first quarter of this year accounting for more than a third of the total shipments."
Moreover, market news suggests that Hyundai is expected to buy $1 billion worth of batteries from CATL this year. Its new Kona EV model will use CATL batteries, and Kia's Gen 2 Ray, which will be launched later this year, will also use CATL's lithium iron phosphate batteries with CTP technology. CATL's market share in global markets outside China is expected to expand further.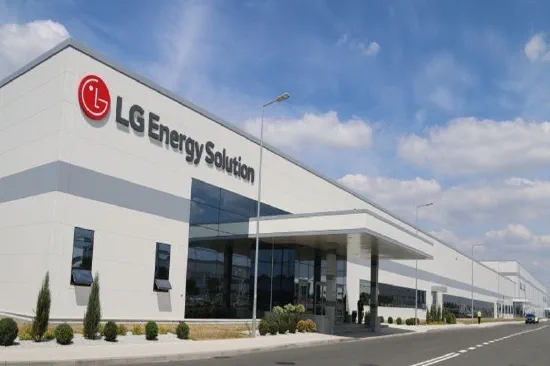 Power Battery Installed Capacity: Chinese Enterprises Accelerate Global Expansion
Changes in the installed capacity of power batteries are most affected by the sales of electric vehicles. From January to April this year, global electric vehicle deliveries were about 3.723 million units, a year-on-year increase of 40.1%. During the same period, electric vehicle deliveries in other markets outside China were about 1.598 million units, a year-on-year increase of 35.4%, accounting for about 42.9% of the global share.
In this context, from January to April, among the top 10 installed capacities in other markets outside China, BYD had the highest year-on-year growth, reaching 620.9%. Its installed capacity was 1.4 GWh. Relying on its established vertically integrated supply chain management system for battery self-supply and vehicle manufacturing, BYD's market share in Europe and Asia is expected to continue to grow rapidly.
From January to April, the installed capacity of Farasis Energy grew steadily, mainly due to the global demand for its supported Mercedes models, especially the strong sales of the EQ series in the European market. Driven by this, Farasis's installed capacity is expected to continue to grow in 2023.
South Korean battery companies had a market share of 47.4% from January to April, a year-on-year decrease of 6 percentage points. LG Chem, SK On, and Samsung SDI benefited from the sales growth of Tesla Model 3/Y, Volkswagen ID.3/4, and Ford Mustang Mach-E, Hyundai Ioniq 5/6 and Kia EV6's global market sales growth, and Rivian pickup truck R1T/S, BMW i4/7/X, Audi E-Tron's sales growth.
Japan's Panasonic is one of Tesla's main battery suppliers, and its installed capacity mainly comes from the sales of Tesla models S/X/3/Y and Mazda CX-60 PHEV in the North American market.
It's worth noting that another Japanese company, PPES, ranked eighth in the top 10 from January to April. This company is a joint venture established by Toyota Motor Corporation and Panasonic Corporation, mainly engaged in the research and development of square lithium-ion batteries, new generation technology, procurement, production, and sales.
South Korea's SNE Research stated that although LG Chem is still in first place, CATL's continuous high growth is threatening its top position. With the slowdown in the growth rate of China's electric vehicle market, competition among Chinese battery companies is intensifying, and Chinese battery companies may accelerate their efforts to enter the global market outside China. Due to Tesla's drive for price competition in electric vehicles, based on the differentiated pricing strategy of vehicle manufacturers, Chinese battery companies are expected to target the global market outside China, especially in Europe, where the use of lithium iron phosphate batteries is low, and use lithium iron phosphate batteries as their main product to open up a new market.