Inflation Act may harm LatAm energy storage


Latin America's energy storage market grows slowly
On.Energy CEO Alan Cooper recently stated that the US "Inflation Reduction Act" may negatively impact the Latin American energy storage market. Cooper highlighted that due to regulatory changes, Chile is deploying gigawatt-scale energy storage systems co-located with solar power facilities. However, the energy storage market in Latin America is developing slowly, largely because renewable energy penetration in the region is lower than in other parts of the world. Moreover, the US federal government's tax credit incentives provided by the Inflation Reduction Act (IRA) could further expand grid-scale energy storage markets into South America, potentially taking away opportunities for the Latin American market.
Cooper said, "At least for the next few years, the Inflation Reduction Act may seize opportunities for the Latin American market in terms of entering capital markets, as returns in North America are already on par with those expected in Latin America. From a capital market perspective, if investors can deploy energy storage projects in Texas with 10-15% returns, why take risks in markets like Colombia or Brazil? I believe some of these measures are definitely barriers to the development of the Latin American energy storage market."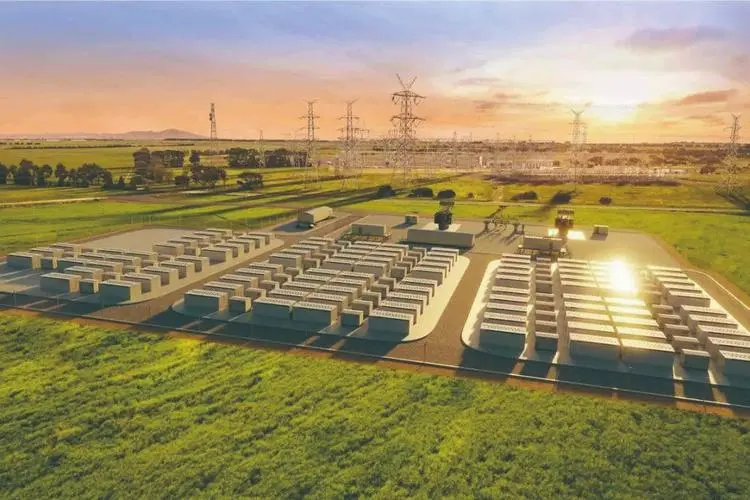 On.Energy's energy storage market strategic deployment
On.Energy is mainly active in five countries across North and Latin America: the US, Peru, Honduras, Colombia, and Mexico. However, Cooper emphasized that the focus for future energy storage deployments is on the US. "We have entered the energy storage markets in Mexico, Peru, and Chile, but we decided to focus on the US market. The Inflation Reduction Act has indeed confirmed this strategy." He described Chile as the "next frontier" for the Latin American market.
The company has chosen to deploy a 9.9 MW distributed power facility in the Texas market, raising $100 million in funds last August following the passage of the Inflation Reduction Act. In Honduras, On.Energy is deploying a 2.5 MW battery storage system to accompany renewable power facilities, allowing owners to provide frequency regulation services to local independent system operators (ISOs). In Colombia, On.Energy is collaborating with global utility provider Enel to deploy an energy storage project primarily for commercial and industrial (C&I) customers, offering flexible services.
In South America, the most active market is Peru. On.Energy has deployed over 20 storage systems in the country, with many more projects in the pipeline. Cooper added that political challenges and currency issues have somewhat weighed down the Peruvian market, but it remains a focal point for the company.
He explained that Peru uses a rate structure similar to Ontario, Canada. In Ontario, 15-minute peak periods account for 40-50% of the monthly electricity bills for large power users. As in Ontario, this creates a huge opportunity for industrial and commercial users to deploy battery storage systems that, combined with smart forecasting and scheduling, can avoid these high costs.
On.Energy is also very active in the industrial and commercial markets in Mexico. In an interview with industry media, the company's CFO David Fernandes said that Mexico's manufacturing and other power-intensive industries need high-quality and reliable electricity, and battery storage systems can help provide that power when grid supply is insufficient.
According to industry media reports in November 2022, the company is deploying a 39 MWh battery storage system at Latin American airports.
Other Latin American countries' energy storage strategies
In Latin America outside Chile, grid-scale energy storage projects are being deployed, just at a much slower pace than in the US, Europe, or Asia.
In early 2023, industry media reported on the latest developments in the tendering process for a 1 GW solar power facility and 190 MW battery storage project launched by the Mexican government. Two months later, investor PASH Global announced plans to deploy a 40 MWh battery storage system in Paraguay.
Last year, Brazil started construction on the largest energy storage project in Latin America to date, deploying a 30 MW/60 MWh battery storage system for transmission system operator ISO CTEEP, while a 34 MWh battery storage system tendered in Guyana began construction at the end of the year.