PGE boosts clean energy with battery Storage project


Aerial photos of Eolian, L.P.'s Madero & Ignacio battery storage facilities in Texas show a 200 MW/2.5+ hour storage system. Two new local projects will add 400 MW of zero-emission capacity, helping Portland General Electric (PGE) integrate more clean energy into its portfolio.
On April 28, 2023, Portland, Oregon, PGE announced the purchase of 400 MW (AC) new battery storage projects. These are key tools for Oregon's clean energy transition and the largest single utility storage purchase outside California. These projects, located near substations with high power demand, will store enough electricity to power all PGE customer homes in Portland's cities overnight.
These battery storage projects aim to solve many grid challenges, providing flexibility for PGE's grid operators to meet changing conditions and manage costs. During extreme weather events or high-demand periods, stored energy can be reliably deployed to customers in seconds, reducing dependence on energy markets and fossil-fuel power generation.

The projects of Battery Storage Include:
Seaside: A 200 MWac facility owned and operated by PGE, located in North Portland, delivered by Eolian, L.P. (Eolian). Developed since 2017, Seaside is expected to begin service in mid-2025.
Troutdale: A 200 MWac facility owned and operated by NextEra Energy Resources, developed by Eolian since 2018. Located at a critical substation in Troutdale, it is expected to begin service by the end of 2024. PGE will purchase output through a 20-year storage capacity agreement from a NextEra Energy Resources subsidiary.
"Energy storage is a crucial part of the clean energy economy. These new Oregon projects complement our wind, solar, and hydro resources, providing grid reliability, resilience, and flexibility while managing costs," said Maria Pope, PGE CEO and President. "At PGE, we're leading the future of clean energy reliably and affordably."
Battery Storage Project details:
These battery storage facilities allow PGE to optimize renewable energy in its portfolio, providing power even without sun or wind. As PGE integrates more intermittent clean energy resources like wind and solar power plants, battery storage systems provide consistency, promote greenhouse gas reduction, and progress towards Oregon's 2030 clean energy goals.
Both projects will use four-hour lithium-ion battery storage. In total, the 400 MWac can provide enough zero-emission power to supply about 260,000 households for four hours during typical peak demand periods (5 pm to 9 pm on weekdays).
"The dynamic growth of the Portland metropolitan area requires resilient, flexible, and carbon-free grid balancing resources, prompting us to focus on developing battery storage sites at major substations serving the region's load directly," said Eric Stoutenburg, Eolian's Energy Storage Director. "PGE's groundbreaking storage acquisition will leverage mature technology to enhance grid reliability while accelerating the integration of more renewables with the flexible capacity these systems provide."
Rebecca Kujawa, President and CEO of NextEra Energy Resources, said, "PGE is truly leading the way in providing a clean energy future for Oregon residents, and we're excited to continue our partnership to help them achieve decarbonization goals." "In addition to the Wheatridge Renewable Energy Facility, the Troutdale battery storage project is North America's first utility-scale energy facility co-locating wind, solar, and battery storage, truly showcasing the tremendous results that can be achieved through collaboration."
The local projects will bring family-wage jobs and tax revenue to Oregon. Local economic employment opportunities supported by these projects include development, engineering, construction and installation, logistics, operations, and maintenance.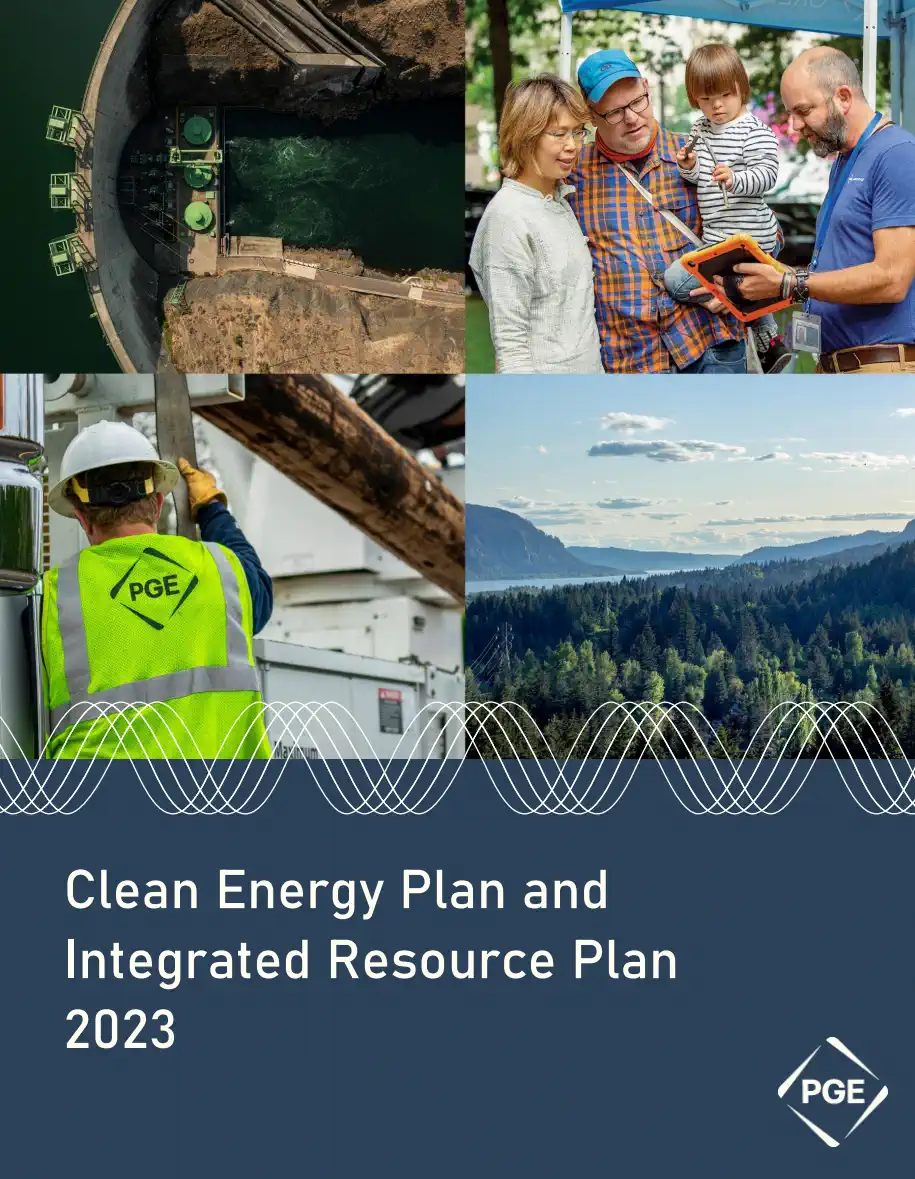 Part of PGE's decarbonization strategy
These battery storage facilities purchased from PGE's 2021 Request for Proposals are just one example of non-emitting energy types used by PGE to advance decarbonization and improve resource adequacy – a strategic plan outlined in the utility's recent Clean Energy Plan and Integrated Resource. Earlier this year, PGE completed the Faraday Repower & Resiliency project, a multi-year modernization effort aimed at improving the efficiency, reliability, and safety of the historic hydroelectric facility. Additionally, Oregon's largest 162 MW solar power plant, Pachwáywit Fields, began commercial operation this month, supported by major customers and municipalities participating in PGE's Green Future Impact program. PGE purchases output from Pachwáywit Fields, owned and operated by AVANGRID (NYSE: AGR), through a power purchase agreement.
About Portland General Electric
Portland General Electric Company (NYSE: POR) is a fully integrated energy company that generates, transmits, and distributes electricity to over 900,000 customers in 51 cities across Oregon. For over 130 years, Portland General Electric (PGE) has powered societal progress, providing safe, affordable, reliable, and increasingly clean energy. To achieve its strategy and national goals, PGE and its approximately 3,000 employees are committed to working with stakeholders to achieve at least an 80% reduction in greenhouse gas emissions from the electricity provided to customers by 2030 and 100% by 2040. PGE customers set the standard for prioritizing clean energy in the nation's first voluntary renewable energy program. Additionally, PGE has been recognized for the fifth consecutive year in the Bloomberg Gender-Equality Index, which highlights companies committed to creating more equal and inclusive workplaces. To demonstrate the company's commitment to the communities it serves, in 2022, PGE employees, retirees, and the PGE Foundation donated nearly $5.5 million and volunteered over 18,000 hours at more than 400 non-profit organizations across Oregon. For more information, visit PortlandGeneral.com/news.
About Eolian, L.P.
Eolian, L.P. (Eolian) owns and operates a growing portfolio of energy storage projects and develops and invests in renewable energy and clean molecular projects across the United States. For nearly 20 years, Eolian's founding management team has worked together to build core assets, creating a unique proprietary structure that has directly funded the development of over 21 gigawatts of successful operating energy storage, solar, and wind power capacity nationwide. Eolian is employee-owned, and its funds are managed by global independent infrastructure investor Global Infrastructure Partners (GIP).