Lithium: Chile Hastens Resource Nationalization


Chile is the world's second-largest lithium producer and third-largest lithium resource country. There have been indications of nationalizing lithium resources, and the recent announcement of their national lithium strategy is the latest "declaration" towards lithium nationalization. Chilean President Gabriel Boric recently proposed a new national lithium strategy in a televised speech. He plans to nationalize the country's lithium mining industry, establish a state-controlled lithium mining company, and emphasize that future lithium mining contracts will only be open to public-private partnerships under state control.
Lithium is a key raw material for electric vehicles and energy storage, which are crucial areas for energy transition. Its strategic resource status has become more prominent in recent years. Chile's pursuit of lithium resource nationalization has been evident for some time, and the announcement of their national lithium strategy is their latest "declaration."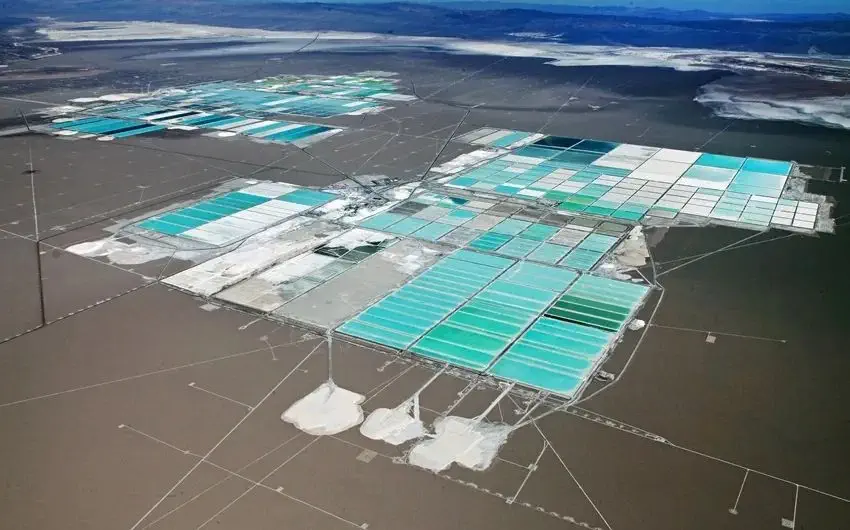 Accelerating the nationalization process of lithium mining
According to multiple foreign media reports, Boric said in his speech, "Lithium batteries, as storage batteries for public buses and electric vehicles, are key to addressing the climate crisis and climate change. For Chile, lithium is an important opportunity for transitioning to a sustainable and developed economy, and we should not waste it." To that end, the Chilean government proposes that only state-led public-private partnerships will be granted lithium mining contracts in the future. Companies wishing to participate in Chilean lithium mining will need to collaborate with the yet-to-be-established state-owned lithium mining company, and the state will retain control of the enterprise.
Boric added that Chile will not terminate existing mining contracts, but hopes that major miners will involve state-owned enterprises when contracts expire.
Boric revealed that the Chilean government hopes that state-owned miners and copper mining developers Codelco can find a way to jointly develop lithium mines. They will seek congressional approval for the establishment of a state-owned lithium mining company later this year.
Boric further stated that the Chilean government's national lithium strategy also aims to promote biodiversity protection while sharing mining profits with indigenous residents and surrounding communities.
In the first half of last year, the Chilean government preliminarily approved a proposal aimed at promoting the nationalization of copper, lithium, and other strategic assets. However, it was strongly opposed by the country's mining industry, and the proposal did not pass. Boric's recent statement further clarifies Chile's determination to promote mining nationalization.
In fact, not only Chile, but other major metal resource countries have also taken action in the past year, seeking to strengthen government control over mining resources. Last year, Mexico passed a proposal to nationalize lithium resources, and Indonesia also strengthened state control over nickel resources. In the lithium mining sector, Chile, Argentina, and Bolivia together hold over half of the world's total lithium resources. Late last year, these three countries began negotiations on lithium resource cooperation, hoping to launch a lithium resource cooperation organization similar to OPEC. This aims to increase the bargaining power of lithium resource countries. In the industry's view, Chile's announcement of their national lithium strategy is likely to become a major milestone for South American countries to advance a "lithium OPEC."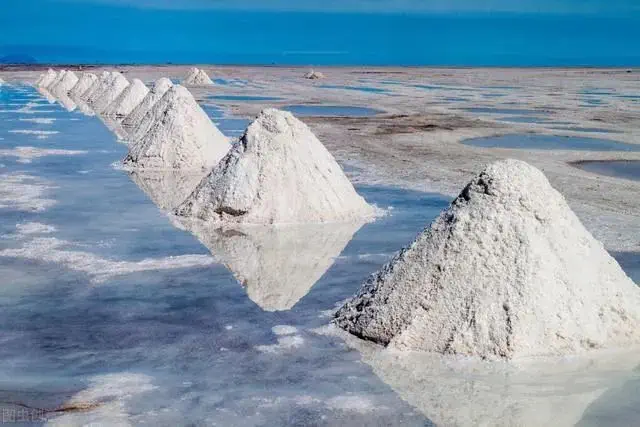 Limited short-term impact on lithium supply
According to Reuters, after the Chilean government announced its push for lithium mine nationalization, lithium salt prices in many Asian countries briefly rose but soon fell back to previous levels. Multiple companies and industry research institutions have said that Chile's lithium strategy may not have a significant impact on global lithium salt supply in the short term. However, they will still closely monitor changes in upstream lithium mining development policies.
Market research firm Rystad Energy's data shows that in 2022, Chile produced a total of 213,000 tons of lithium carbonate equivalent, accounting for 27.5% of global production. The Carmen project operated by Chile's mining and chemical company (SQM) currently has an annual lithium salt production capacity of 180,000 tons of lithium carbonate equivalent, and its mining contract is expected to expire in 2030. Another lithium mining developer, the American mining giant Albemarle, has a mining contract expected to expire in 2043. In response to Chile's national lithium strategy, Albemarle stated in its latest announcement that "the company's business is not materially affected," and it will further communicate with the Chilean government to promote future business growth and invest in new technologies. South Korean battery giant SK On, a long-term customer of SQM, said it would continue to monitor the situation and respond from a long-term perspective.
CNBC cited experts from The Economist Intelligence Unit, saying that Chile's decision could "provide private companies with more opportunities than under the existing framework," giving private companies stronger participation capabilities. However, Chile's decisions to strengthen environmental protection and increase communication with local communities could lead to increased lithium mining production costs in Chile.
Ensuring supply security becomes increasingly important.
It is worth noting that although the short-term impact of Chile's mining reform measures is limited, many industry institutions remind that current construction and preparation projects in Chile may be affected by this strategy, and the long-term strategies of lithium value chain companies may change as a result.
Reuters quoted Samsung Securities analyst Cho Hyunyul as saying that when battery manufacturers renew contracts with Chile's lithium battery companies, government-involved contract terms may be stricter than before. Moreover, some analysts believe that Chile's move could prompt future lithium mining investments to shift to other major lithium mining countries such as Australia, affecting Chile's long-term lithium supply.
Reuters further pointed out that Chile's move poses challenges for global electric vehicle manufacturers, and measures by major lithium resource countries to strengthen lithium mine control could prompt downstream companies to seek more alternative resources.
As China is the world's major importer of lithium carbonate, industry insiders remind that ensuring the long-term stable supply of lithium resources will become particularly important. Ma Yinqiong, a senior analyst for energy metals and battery materials at Rystad Energy, pointed out that the trend of Chile's lithium mine nationalization poses both risks and opportunities for China's lithium resource supply. Chile may try to boost lithium resource prices and influence by controlling supply, and Chinese companies will need to spend a lot of money to buy raw materials. However, from an opportunity perspective, the Chinese government and companies may cooperate with the Chilean government to jointly develop Chile's lithium resources, creating greater room for cooperation beyond commercial transactions.
In fact, to reduce supply risks, relevant Chinese companies have been proactive, planning ahead in the global market, with leading companies like CATL and BYD increasing investment in overseas lithium mines early on. Along with investing in overseas resource companies, Ma Yinqiong also mentioned that to ensure resource supply, battery companies, automakers, and battery material manufacturers or professional battery recycling manufacturers often sign strategic cooperation agreements to ensure the recycling and reuse of waste batteries. Developing the recycling sector is also an important strategic direction for Chinese battery companies and new energy vehicle manufacturers and new energy vehicle manufacturers.