All-In-One Energy Storage System can be used LiFePO4 20KWh Battery or 30KWh battery That Is 48V 100AH Solar Photovoltaic Stacked Or Power Generation Lithium Battery
All-In-One Energy Storage System
High-performance home energy storage is a hallmark of Manly Battery's offerings. All-In-One Energy Storage System (ESS) batteries are both efficient and handy. They work well in homes and businesses. These batteries are built by 20KWh battery which are stacking several 5KWH LiFePO4 modules. Their job is to store and give out energy for both home and commercial uses.
The All-In-One Energy Storage System contains a battery module, an inverter, and system managing software. The biggest plus of the all-in-one ESS battery is its simplicity. It's also easy to install. Even without sun or wind, it can provide power. The energy stored in the battery can power homes and businesses.
Product Description:
1. Model               Number: MU20000
2. Nominal          Capacity: 20kWh
3. Nominal            Voltage: 51.2V
4. MAX  Charge   Voltage: 58.4V
5. MAX  Charge   Current: 100A
6. Accessories:
A. Standard accessories: 4*5kWh home battery body, fixing screws, 1*positive wire, 1*negative wire, 1*communication line
B. Optional accessories: 1*5kW inverter control integrated machine/5kW hybrid inverter, 5*solar panels (With bracket and screws)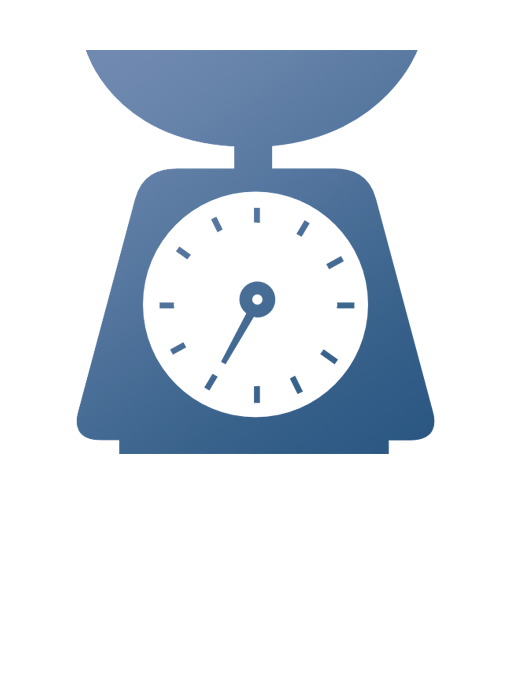 Light in weight:
20KWh Battery is only approx. 1/3 of lead acid battery in weight;

Customized &Save Time:

Battery cells, size, capacity, voltage, connector…most parameters can be changed according to your request. You don't need to take too much time to search for an existing model

Environmentally friendly:

20KWh Battery does not contain any harmful heavy metal elements, pollution-free both in production and actual use.

Long Cycle Life:

This 20KWh Battery is with over 5000-time charge and discharge cycle life, after that, the capacity left is still 80% of the original value, the self-discharge rate is much lower than the li-ion battery and lead-acid battery;
Application Of All-In-One Energy Storage System
1)Solar System: Solar Home System, Solar Street Light, Solar CCTV
2)Energy Storage: PV Energy Storage, UPS, backup, power station
3)Telecommunications Base Stations
Product Details:
The all-in-one energy storage system is a unique 20 kWh battery solution. It can store a maximum of 20 kilowatt-hours (kWh) of energy. The system is built to be a complete solution. This means it has everything needed for full energy storage in one package. This includes the battery, inverter, and monitoring system.
Typically, all-in-one energy storage systems are used in homes or businesses. They store extra energy produced by solar panels or other green energy sources. Then, this stored energy is used when needed. This could be when there's no renewable energy or during high-demand times. These are periods when electricity costs more.
This battery is built by several 5KWH LiFePO4 modules, such as 20KWh battery, 30 KWh battery. The all-in-one energy storage system has a lifespan of over 8000 cycles. It offers short circuit protection, overcharge protection, and over-discharge protection. Additionally, it includes a balanced circuit and allows for multiple series to be connected in parallel.
Features and Advantages Of All-in-one energy storage system:
Using lithium iron phosphate batteries, low internal resistance, high rate, high safety, long life, single battery internal resistance, voltage, capacity, etc. are very consistent;

Modular design, standardized production, strong versatility, simple and convenient installation, operation, and maintenance;

BMS system management to realize the whole process of monitoring and management of the system;

An intelligent system, low loss, high conversion rate, strong stability, and reliable operation;

The original A-grade battery cells have ultra-high cycle times, long service life, and low overall operating costs;

Visual LCD display, can set operating parameters, view data and operating status in real-time, and accurately diagnose operating faults

Support fast charge and fast release, 100% DOD

Support CAN, RS485 and other communications, which can meet the needs of various occasions
Specification Of All-in-one energy storage system:
| | |
| --- | --- |
| Product number | MU20000 |
| Product specifications | 51.2V 20kWH |
| Nominal voltage | 51.2V |
| Nominal capacity | 20kWH200AH |
| Battery Type | LFP/LiFePO4 |
| Standard charging voltage | 40V ~ 58.4V |
| Maximum charging current | 100A |
| Discharge cut-off voltage | 40V |
| Maximum discharge current | 200A |
| | |
| Communication interface | RS232/RS485/CAN (Optional) |
| Cycle life | ≥ 5,000 80%DOD |
| Charging temperature range | 0 ~ 45℃ |
| Discharge temperature range | -20℃ ~ +75℃ |
| Color | White |
| Size | L*W*H=590*415*820mm |
| Weight | 220±2kg |
| Installation method | Stacking |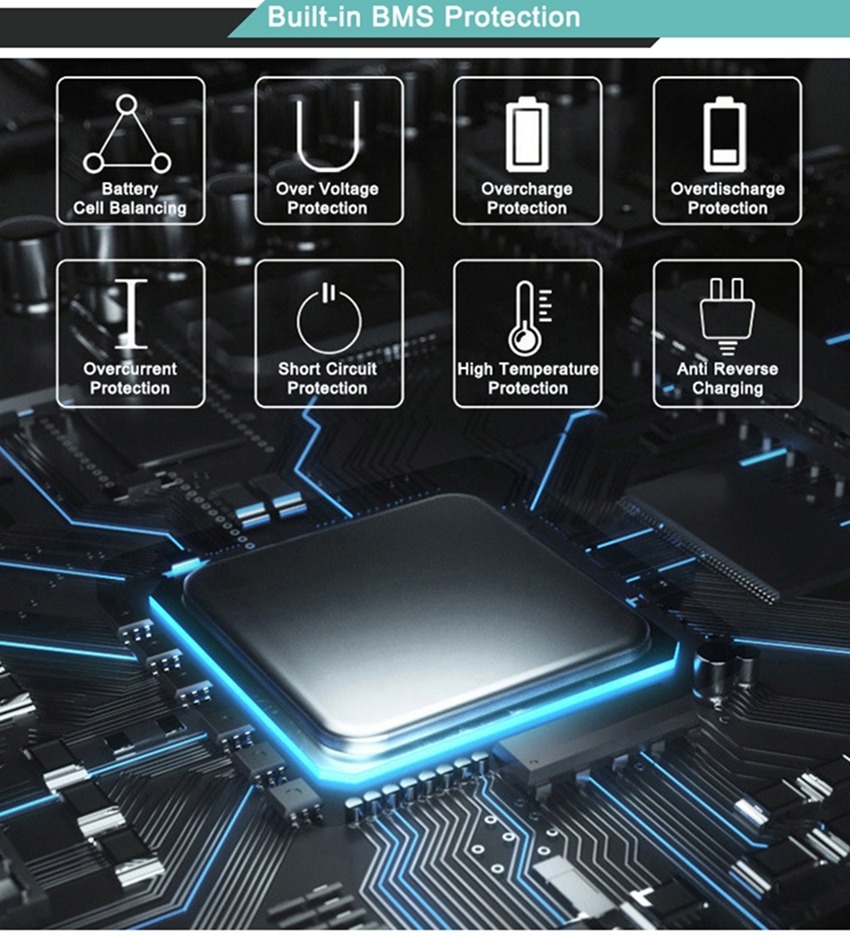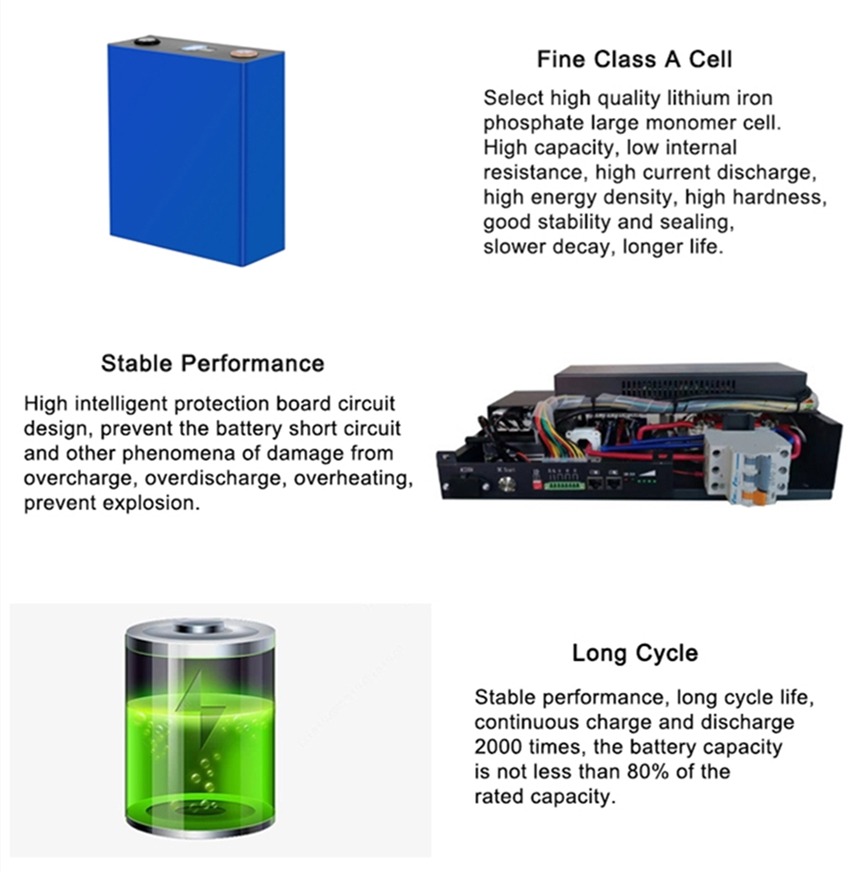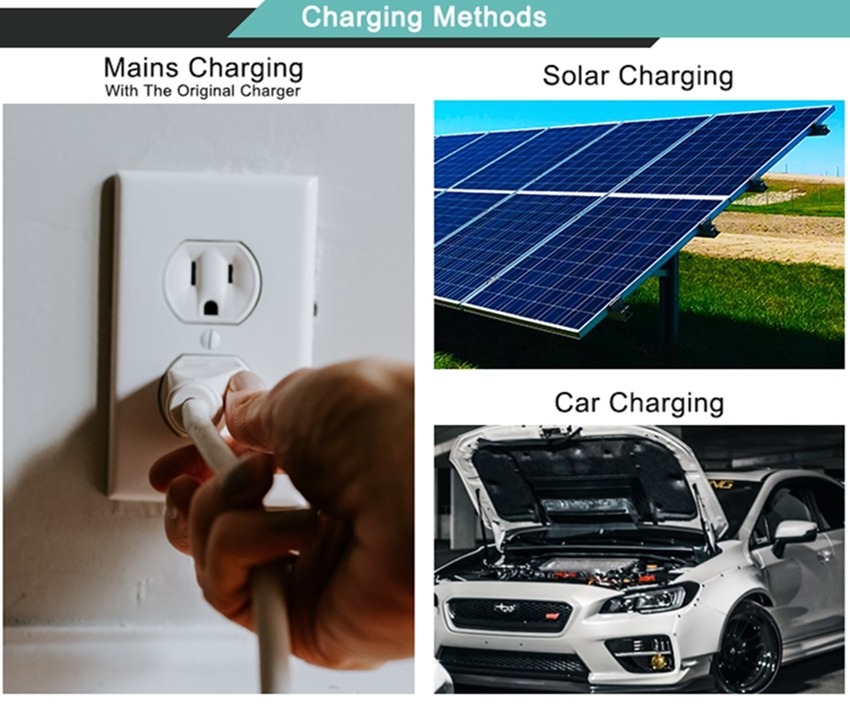 Why choose MANLY:
Environment Commitment: Committed to fighting climate change, MANLY solutions make a positive environmental & cost-reducing impact

Industry Experts: Operating since 2009, serving thousands of clients. MANLY has a wealth of knowledge only experience can bring

Industry Standards: Leading the way. MANLY adheres to the strictest standards, giving the highest quality results and an excellent service

All-in-one Solution: From the initial survey through to project completion, MANLY have the experience, contacts, and experts to manage it all

Adaptable Solutions: Customer-centred, MANLY adapts to client needs and goals always delivering first-class solutions on time and on-budget
Global Partnerships: Strong long-established partnerships with leading best-in-class technology brands, ensure world-class solutions
Packing & Delivery:
Packaging:
1) Carton box -pallet container.
2) Packaging also can be customized to customers' requirements.
Shipping:
1) Shipping time for news samples is 25-30 working days; mass production is 15~20 working days – since the deposit was received and samples confirmed.
2) Sample order is supposed to be shipped by DHL, UPS, FedEx, or TNT, mass order is suggested to ship by sea, we could supply forwarder service if you need.
How to use this 5kWh home battery:
1. Please follow the specifications set in this paragraph for the method of use
2. Please do not short-circuit the battery. This action may cause damage to the battery
3. If the battery is used under extreme conditions, life may be reduced, such as extreme temperature, deep cycle overcharge or over-discharge
4. Batteries should be stored in a cool and dry place
5. In order to prevent the performance of the battery from deteriorating, if the battery needs to be stored for more than 6 months, the battery should be charged and discharged at least once within 6 months
6. Please ensure good ventilation
Our Services:
OEM & ODM can customize according to your request :
Battery voltage, capacity, and dimension.

BMS charging and discharging current.

Connector, case, and wire.

Your own logo eg: silk print.
After-sales service is available :
Respond in 24 hours to any inquiry on our product.

Take action quickly for a normal customer's claim within 12 hours.

Good after-sales service: We offer 10 years quality warranty for lifepo4 batteries 12.8V 20Ah/50Ah/100Ah/200Ah/500Ah/1000Ah/…

One by one tested before shipment.
FAQ:
1: Does MANLY a factory or trading company?
R: We are a factory and owned a large factory with 3,000+ workers in total.
2: How about the Shipping Method?
R: All air shipments and sea shipments are workable. In one word, we could do any shipments you want.
3: How about the delivery date?
R: In General, the delivery date will be 15-25 working days for normal buy quantity. But if large quantities, please check with us further.
4: How about the label and the logo?
R: Our label and logo OR no label and logo, also can OEM your logo.
5: How about the MOQ?
R: Lower MOQ limit of 2PCS per style.
5: How many years of warranty?
R: Some modules are 10 years warranty and we will do free replacement for all the problem items. some modules need negotiable. If you have any questions, please contact us.
About the warning:
1. During the use of lithium battery products, please follow the "Product User Manual" and "Product Specifications" and do not use in violation of relevant regulations
2. Lithium batteries should be placed in a dry and cool place. Do not use supplementary electricity for more than 3 months to ensure the life of lithium batteries. During use, pay attention to waterproofing, moisture, anti-static, and away from heat sources, etc.
3. Do not throw lithium batteries into fire or heat Do not throw lithium batteries into water or get them wet
4. It is forbidden to short-circuit the positive and negative poles of lithium batteries or short-circuit through metal
5. It is forbidden to place or transport lithium batteries with other metal objects. It is forbidden to hit or squeeze lithium batteries with heavy objects. It is forbidden to pierce lithium batteries with nails or sharp objects.
6. It is forbidden to charge lithium batteries with unofficial lithium battery chargers
Remark: Our products are customized, so the main data can be changed by customer's requirements.