Energy Dome's Energy Storage Tech Boosted By €40M


Energy Dome raises €40M in Series B funding
Energy Dome, a startup specializing in long-duration energy storage technologies based in Italy, recently announced that it has completed its Series B funding round. This company's energy storage technology is based on a long-duration storage system using carbon dioxide.
The company announced it had raised 40 million Euros (44.15 million USD) in funding. This round was led by Eni Next, the venture capital division of the Italian oil company Eni Group, with participation from the venture capital division of Unione di Banche Italiane, a private Italian bank. Both existing and new investors participated in the round, including Barclays Sustainable Impact Investment Company, Japan Energy Fund, and the American Elemental Xcelerator Company, among others.
Energy Dome has developed a "Carbon Dioxide Battery" (CO2 Battery) storage system. The working principle involves first compressing carbon dioxide gas and storing the heat generated by the adiabatic compression process. The carbon dioxide is then liquefied. When the stored energy is released, the liquid carbon dioxide expands into gas under the influence of the stored heat, driving a turbine to generate electricity in a closed loop process.
The company has already operated a megawatt-scale commercial demonstration project and claims that the round-trip efficiency of the charge and discharge of this technology is around 75%. Although this is lower than the round-trip efficiency of lithium-ion battery energy storage systems (usually over 95%), Energy Dome claims that it's a cheaper way to store energy with a longer duration.
In a recent interview with industry media, Ben Potter, the company's Vice President of Strategy, Corporate Development, and Investor Relations, said that the investment cost of this technology is half that of lithium-ion battery storage systems, and that ten hours is the optimal duration for the carbon dioxide battery.
Potter pointed out that Claudio Spadaccini, the company's founder and CEO, proposed the development of this energy storage technology and developed it in conjunction with engineers and entrepreneurs' technology and experience in different industries.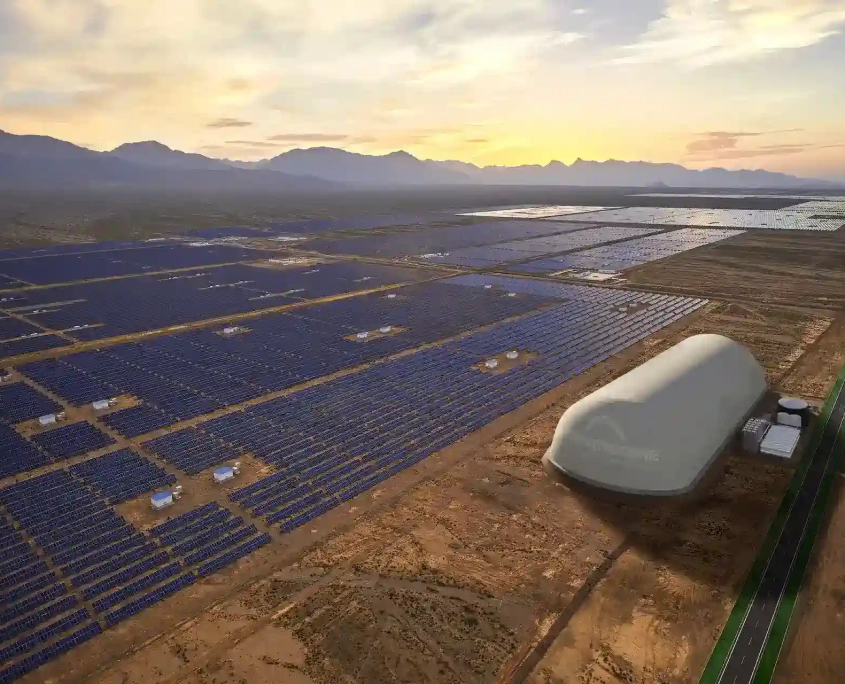 Long energy storage tech. costs half of lithium-ion systems
One result of this approach is that the energy storage technology can be assembled from ready-made components obtained by Energy Dome from existing original equipment manufacturers, rather than requiring the purchase of entire sets or highly customized components.
Potter said, "This means that the scalability of the supply chain is very good. We can enter the market without building production factories. We just need to order from our customers and continuously place orders with suppliers."
Potter noted that there's significant room to reduce the cost of this energy storage system. Currently, the company is selling its first carbon dioxide battery energy storage system at a price of 220 Euros per kWh, with a scale of 20MW/200MWh. However, if 30 to 50 similar storage systems are produced, the capital expenditure will drop by 44%.
Potter said that since the establishment of Energy Dome in 2020, its latest round of investment brings its total funding to 54 million Euros. In January of this year, the company also received a grant and equity financing of 17.5 million Euros (equivalent to 18.5 million USD) from the European Innovation Council, established by the European Commission.
The Series B funding will be used to further commercialize this technology and help Energy Dome expand into key markets, with the United States identified as a priority.
Reportedly, the carbon dioxide battery energy storage systems in the Americas, Europe, and Asia represent a 9GWh market opportunity. The company plans to build and deploy the first two 20MW/200MWh carbon dioxide battery energy storage systems and put them into operation by the end of 2024.
Despite seeing a significant potential market opportunity and, like other long-duration energy storage (LDES) providers, viewing global decarbonization as an inevitable driver, there are still challenges to overcome.
These challenges are not in the technical domain, but rather in the market, policy, and regulatory sectors, as there are few energy markets worldwide that evaluate the capacity value of such long-duration storage systems.